A New Way to Hear Your Community | Introducing Zencity 360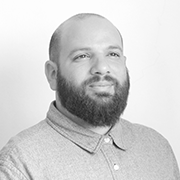 Eyal Feder Levy
CEO & Co-Founder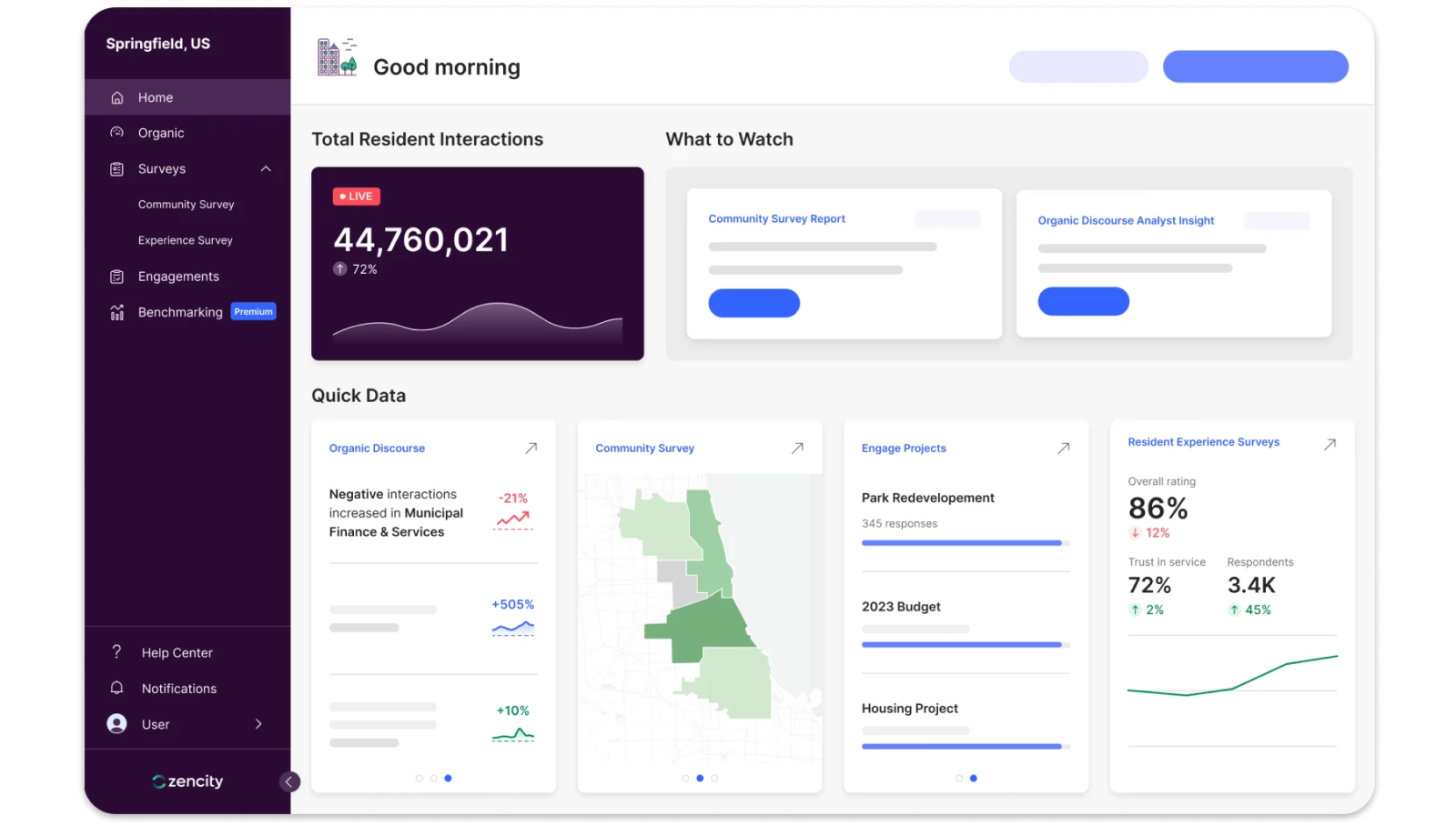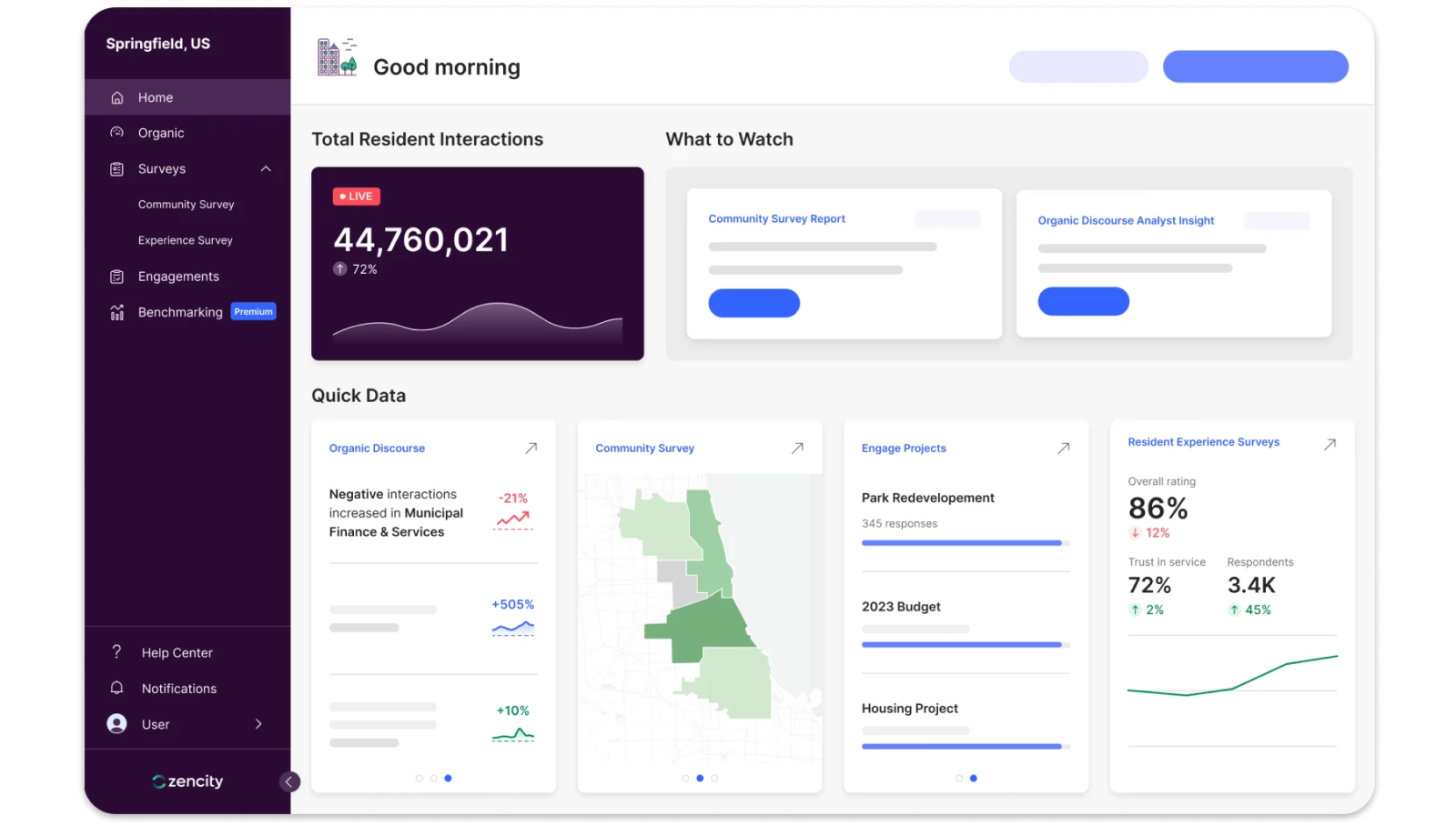 To our dear community of partners in government – we have some big news to share. Today, I'm excited to announce Zencity's new platform – Zencity 360 – creating a radically new way for local governments to listen to the communities that they serve and take action to increase trust.
Nearing the end of 2022, while we are more globally connected than ever, we are nonetheless most impacted by the communities in which we live. Our greatest challenges as a society manifest themselves the most on a local level—whether they relate to health, climate, social and cultural challenges, economic resilience, and public safety. Tackling these issues close to home, at scale, allows us to address some of the biggest challenges of our time – one community at a time.
At Zencity, we believe that local government is one of the world's most essential institutions. It has a direct, daily impact on the lives of billions of people all over the globe, and is close to and empowered to solve important real-world problems—from filling potholes to ensuring block-by-block safety. No other social institution in the world has a parallel day-to-day impact—it literally keeps our world running.
At the same time, trust between communities and the governments that serve them is near historic lows. Increased political polarization and feelings of inaccessibility and isolation have created a huge gap between leadership and the public, leading many to lose trust in the decision-making processes of the institutions that shape their lives.
In our experience working with over 300 government agency partners worldwide, we've repeatedly heard that the key to success in their crucial mission is creating trust with the community you serve. And we've heard time and time again that the foundation to creating that trust is listening to the community's diverse needs and priorities and taking action in response.
So why doesn't it happen all the time? The incredibly dedicated leaders in local government lack the tools to do that easily. It's time to change that.
What's broken today – and how can we fix it?
The biggest challenge we've heard from leaders is actually hearing from the entire community they serve. It's hard to build community-wide trust if you only hear from the "STPs – the same ten people." That's the small, vocal group of residents who are present at every public meeting and email or call the offices daily. This group—while admirably committed to engaging with local government—rarely represents the views of the entire community, much less underserved populations whose opinions and needs are often overshadowed and marginalized: the busy parents, the non-English speakers, the younger generation, those who lack trust in the process and other hard to reach communities who don't have the time or means to engage through these traditional methods.
Furthermore, many of the most common, stand-alone point solutions for community engagement require a lot of "heavy lifting" from staff. In-person and virtual meetings are neither scalable nor inclusive. Occasional surveys can be valuable, but they're often out-of-date by the time the results are published and fail to capture the dynamic rhythm of local life; Targeted online engagements can be useful, but limited in their reach and depth.
While helpful, these and other popular methods are rarely sufficiently inclusive, equitable, continuous, and timely enough to become a routine part of decision-making processes – and so most decisions are being made without taking the community voice into account, deepening the trust gap instead of closing it.
It's no surprise that hearing from your community, on an ongoing basis, in a way that is manageable for staff requires a multi-faceted and innovative approach. With Zencity 360, we've created the most effective and comprehensive solution available, comprising a suite of tools that provide different methods for hearing resident feedback with a unified goal: effective, inclusive, and consistent community engagement.
Introducing Zencity 360
Our mission is to empower local governments to hear from the many, not only the few, and make it effortless to make effective decisions based on community feedback.
To do that – we're offering a new approach. Let's hear from the community in many different ways and use technology to bring all the input together and make sense of it effortlessly.
Using insights from thousands of government leaders, we've put all the essential tools in one platform so that every local government of every size can now access the best-in-class capabilities that may have been previously beyond their reach, and see one clear "signal" from the many data points.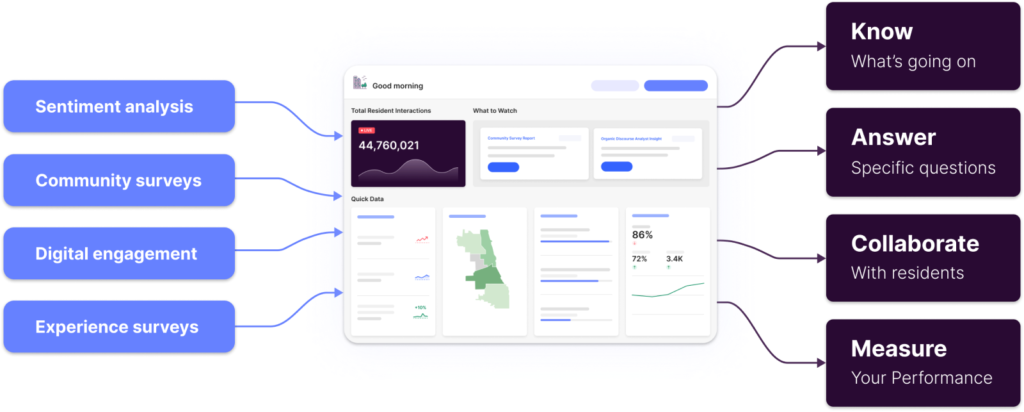 We call it Zencity 360, and it helps you do all the things that are essential to effectively running your city, county, or agency with community input in mind:

Measure performance and resident satisfaction
Know what's going on in public discourse and media
Track the community's reaction and feedback to specific policies or projects
Collaborate with your community on new plans and initiatives
Communicate clearly how and why decisions are being made
Zencity 360 comprises the essential tools you need:
Organic allows you to fully understand the media and online conversation happening in your community in real-time to know what's going on and get a quick read on reactions to events.
With Community Surveys you can continuously measure performance and community satisfaction with an always-on, statistically representative survey that meets your community where they are.
Engage is the inclusive digital collaboration hub where you can gather input, share and discuss policies and projects together with your community.
Experience Surveys, our latest module, enable you to measure and improve specific services, providing real-time quantitative feedback on the quality of service your organization provides to the public.
And the 360 toolset sits on top of it all, providing you with robust reporting, management dashboards, alerts, and many more tools so you can track everything you need to know about how your team is moving the needle, all in a single, easy-to-understand place.
The Zencity 360 platform combines and seamlessly integrates these tools, putting the "must have" capabilities in your hands immediately—so you can finally not only meet but exceed the expectations of the community you serve and build the trust that is more critical today than ever. I invite you to give it a try.
To learn more about Zencity 360 and our new multifaceted approach to community engagement, visit our website, or email us at info@zencity.io.
We at Zencity are working night and day, hand in hand with our 300+ partners, to make this a reality and a standard for local governments worldwide. While we're only at the start of our journey, seeing the impact our partners have been able to deliver to the 120M+ people they serve drives us to constantly improve our capabilities and expand our services to help increase trust, enhance inclusivity and equity, improve service delivery and community satisfaction, and redefine the relationship between government and the communities they serve.