Celebrating Community Trust and Engagement: The Zencity Annual Awards at ICMA 2023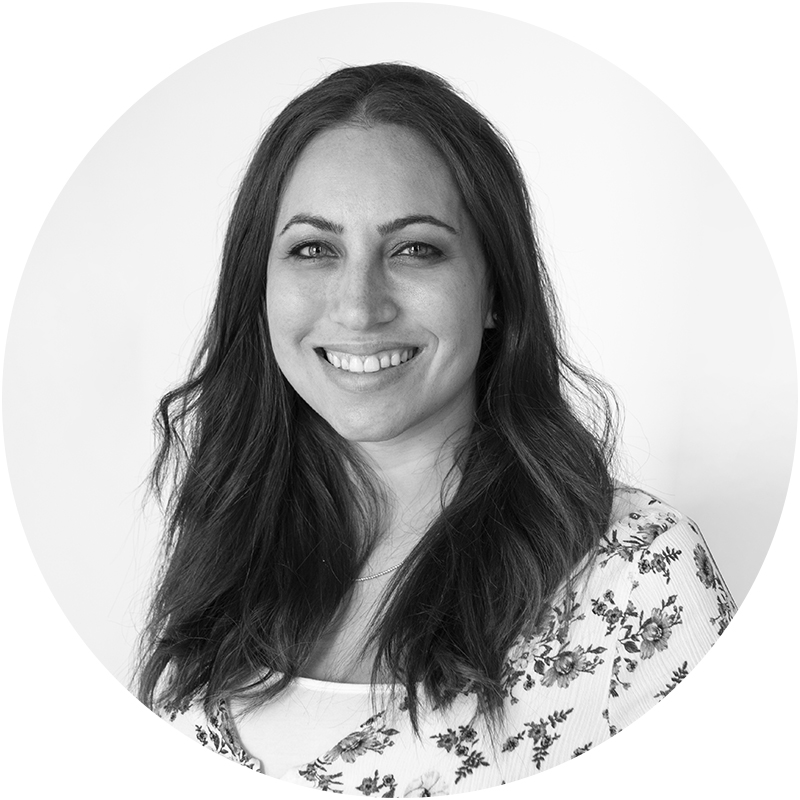 Traci Siegel
Director of Customer Success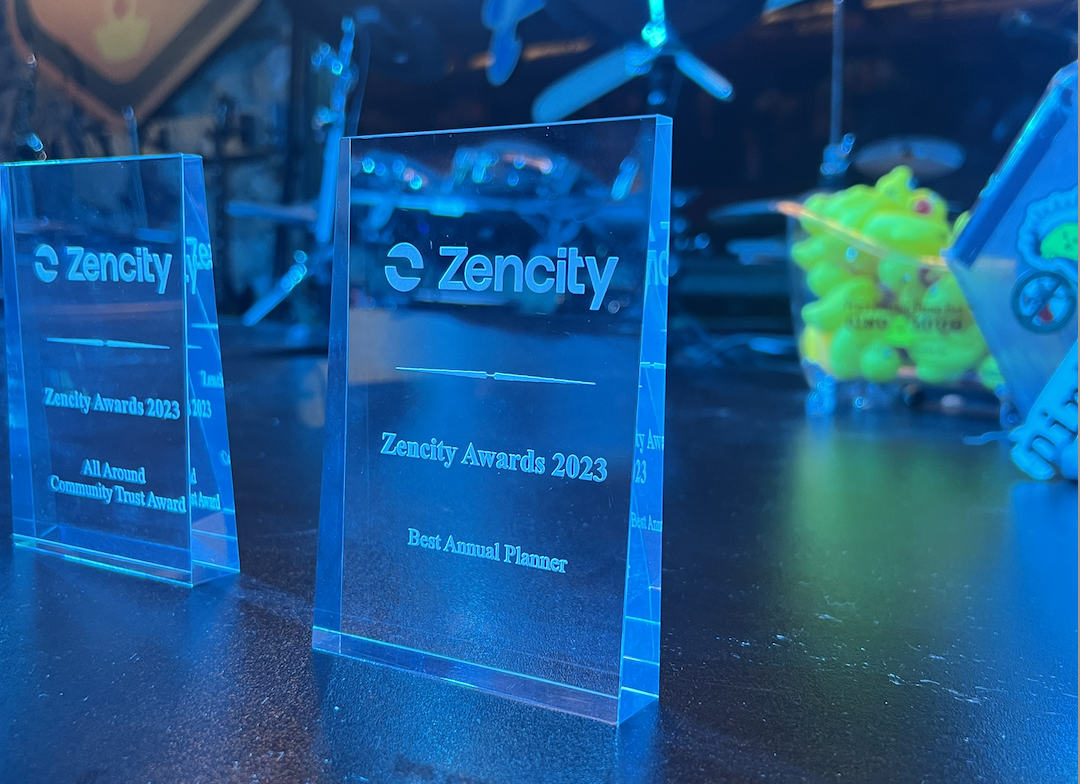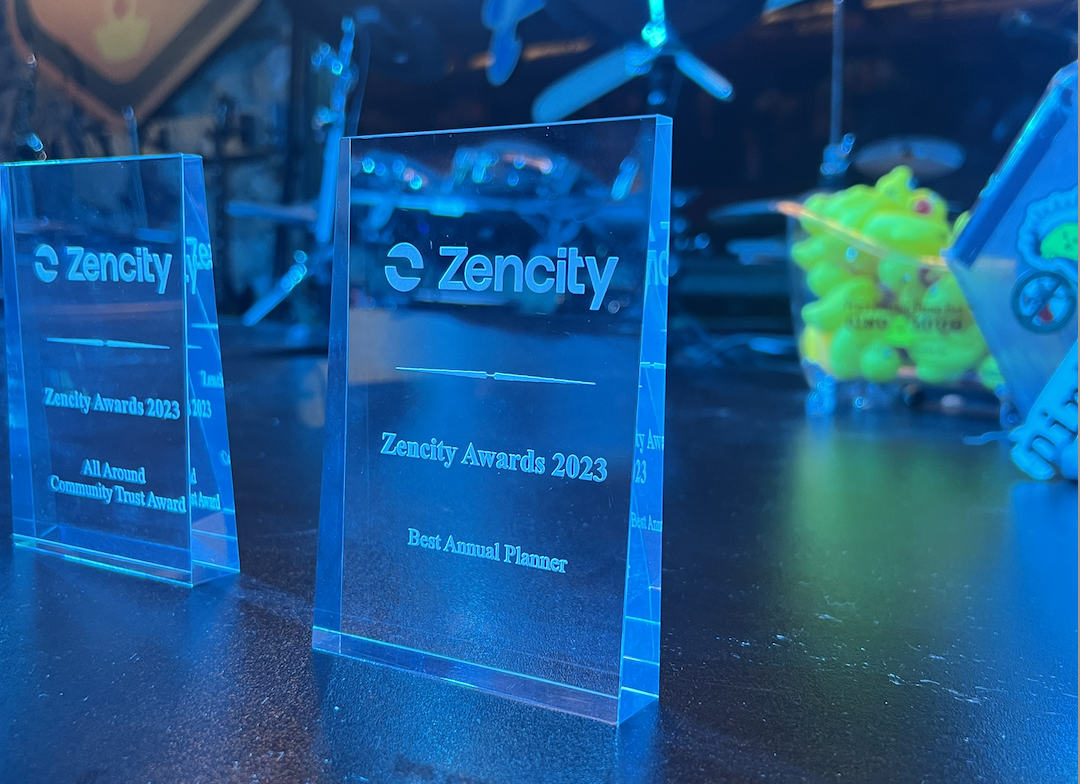 In the ever-evolving landscape of building community trust through comprehensive community engagement, Zencity stands at the forefront, recognizing and celebrating its partners who have built trust and fostered meaningful connections with their residents. The Zencity Annual Awards at ICMA 2023 showcased the outstanding efforts of Zencity's partners across various categories, highlighting their achievements and innovations in the field. Let's take a closer look at the award categories, the deserving nominees, and the winners who have demonstrated their dedication to creating more vibrant and connected communities.
All Around Community Trust Award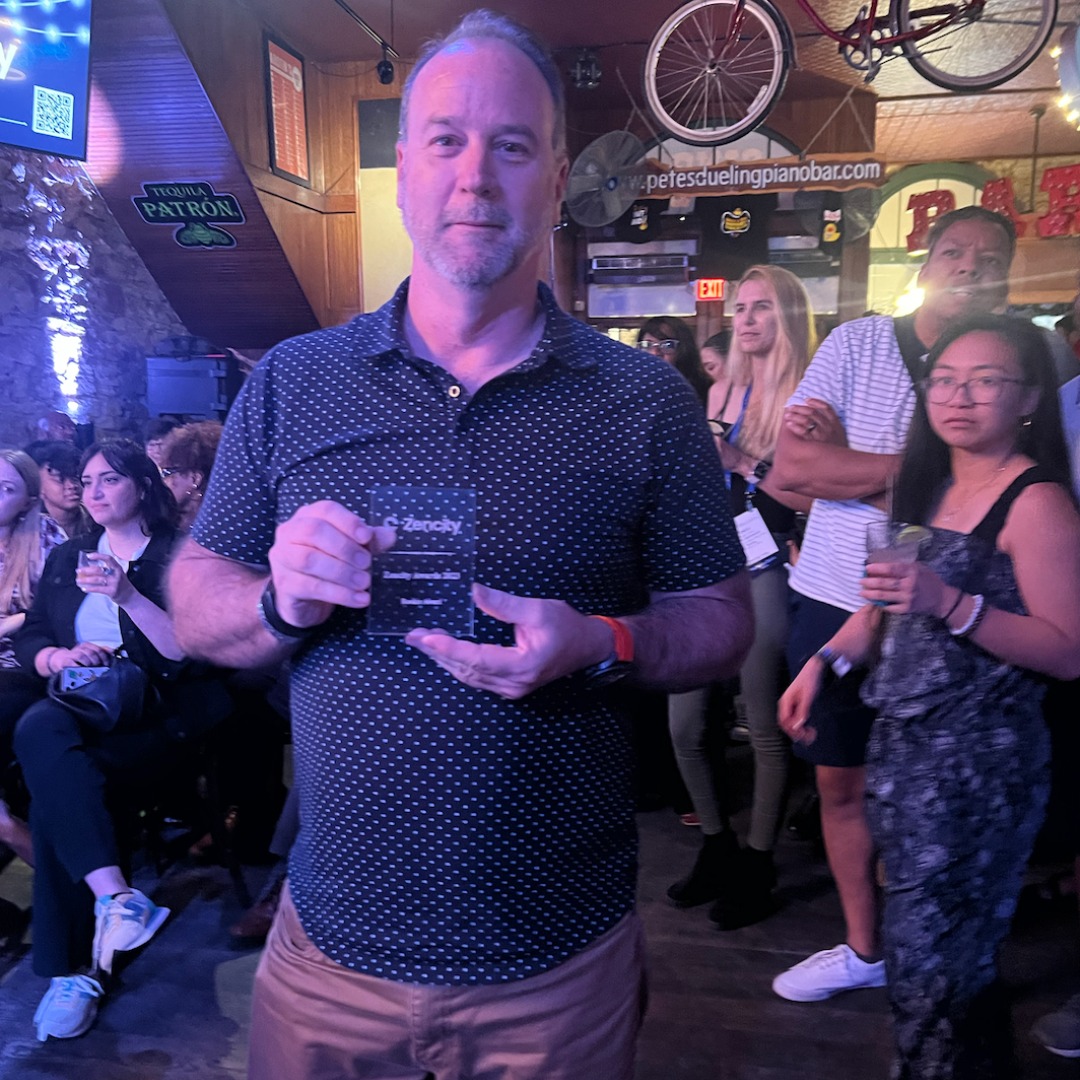 The "All Around Community Trust" award was presented to a Zencity partner who demonstrated an exemplary commitment to engaging their community and building trust. The nominations for this award included:
Cary, NC has consistently leveraged data-driven insights to take meaningful actions within their community. Recently, they introduced Zencity Engage to support community engagement around a climate action plan, with over 800 complete responses gathered.
Long Beach, CA has set a remarkable example of community trust and engagement by consistently using Zencity's Community Survey to gather inclusive and representative data to evaluate resident perceptions, city funding, service accessibility, and responsiveness.
Winter Haven, FL deployed Zencity tools such as the Community Survey for strategic planning, Engage for community updates, and Zencity Organic for reporting on community reception.
But it was West Sacramento, CA who received the prestigious "All Around Community Trust" award for their long-standing partnership with Zencity, commitment to data-driven decision-making, and dedication to hearing their community's voice. They were recognized with a Lifetime Achievement Award for their continuous innovation and community engagement efforts.
Rookie Award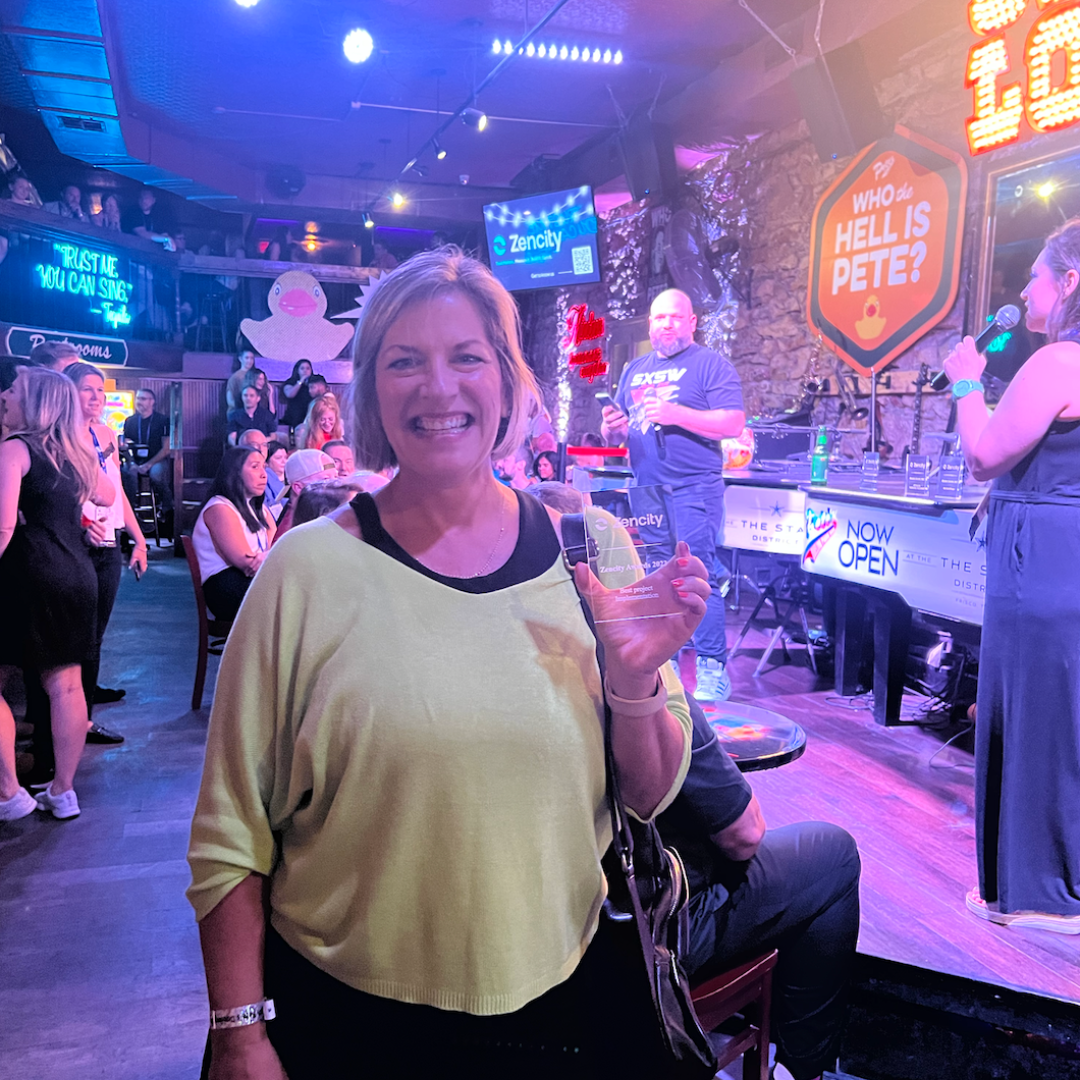 The "Rookie Award" celebrated a new Zencity partner who had quickly embraced engagement tools to make a difference in their community. The nominees included:
Nantucket, MA who showcased an incredible launch of their Zencity's Engage dashboard, exceeding expectations with its implementation.
Vancouver, WA that demonstrated a strategic and thorough approach to implementing Zencity tools, fostering strong cooperation between the city and the Police department.
Hutto, TX who initiated community engagement in early 2023, using Zencity tools to the fullest, including setting up email alerts and utilizing Engage.
And the winner is… Mesa, AZ who received the "Rookie Award" for quickly implementing Zencity tools, led by Director of Communications Ana Pereira. Her commitment to inclusive engagement and collaboration with relevant departments set new standards for resident engagement.
Top Strategic Communicator Award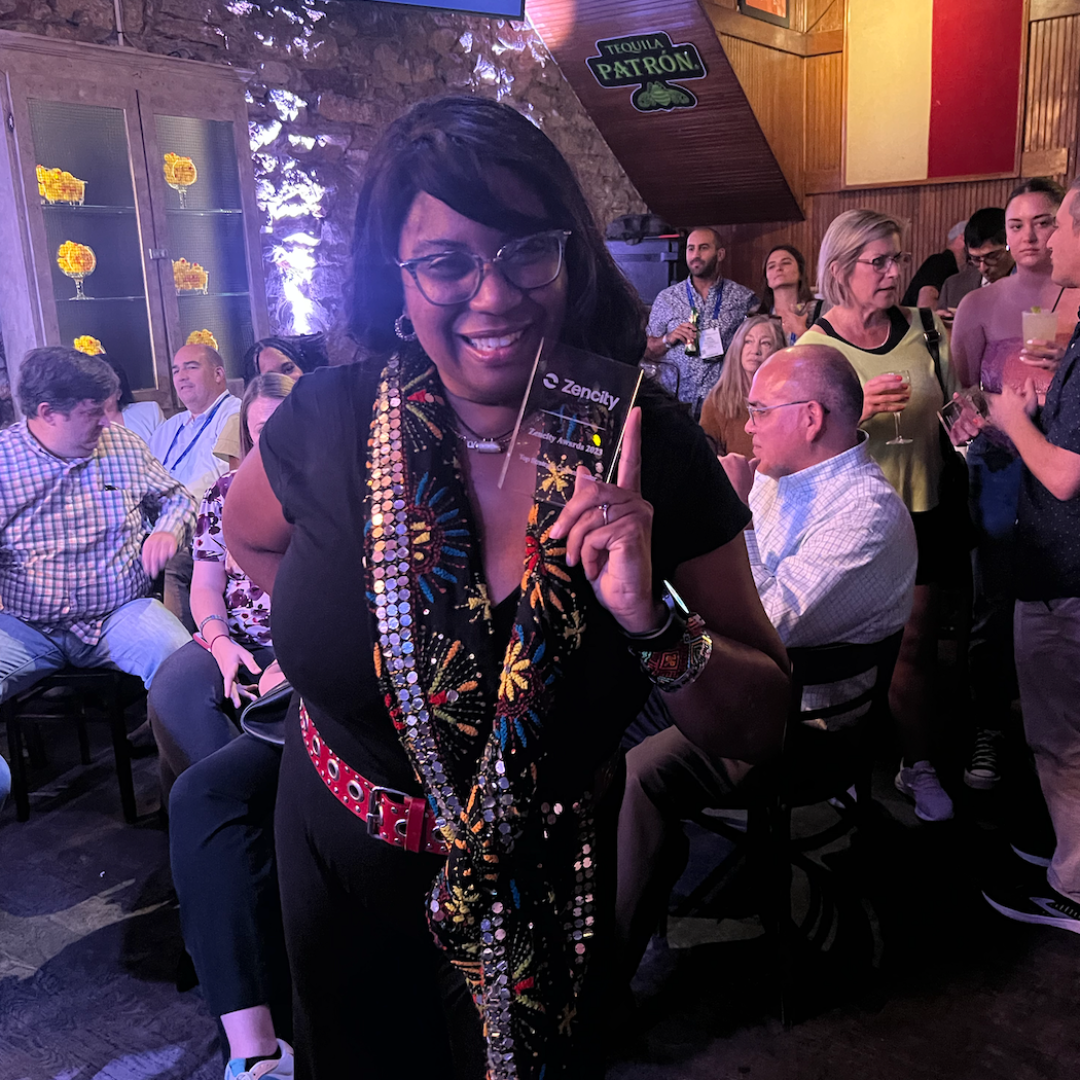 The "Top Strategic Communicator" award was presented to a Zencity customer who integrated communication with residents into their strategic decision-making process. The nominees included:
Fort Lauderdale, FL, whose communication team used Engage for City Initiatives and Organic to stay on top of critical topics, making informed decisions regarding their communications.
Adams County, CO, embraced Zencity's publishing feature to its fullest extent, using Organic for informed decisions and creating digestible reports.
Despite having a small team, Pompano Beach, FL, used Zencity's platform and insights to serve various communications efforts.
The grand winner, Austin, TX, nailed the category for the exceptional work of Alicia Dean, who strategically addressed critical issues using Zencity tools, fostering collaboration among Public Information Officers and setting an example in data-driven communication.
Best Project Implementation Award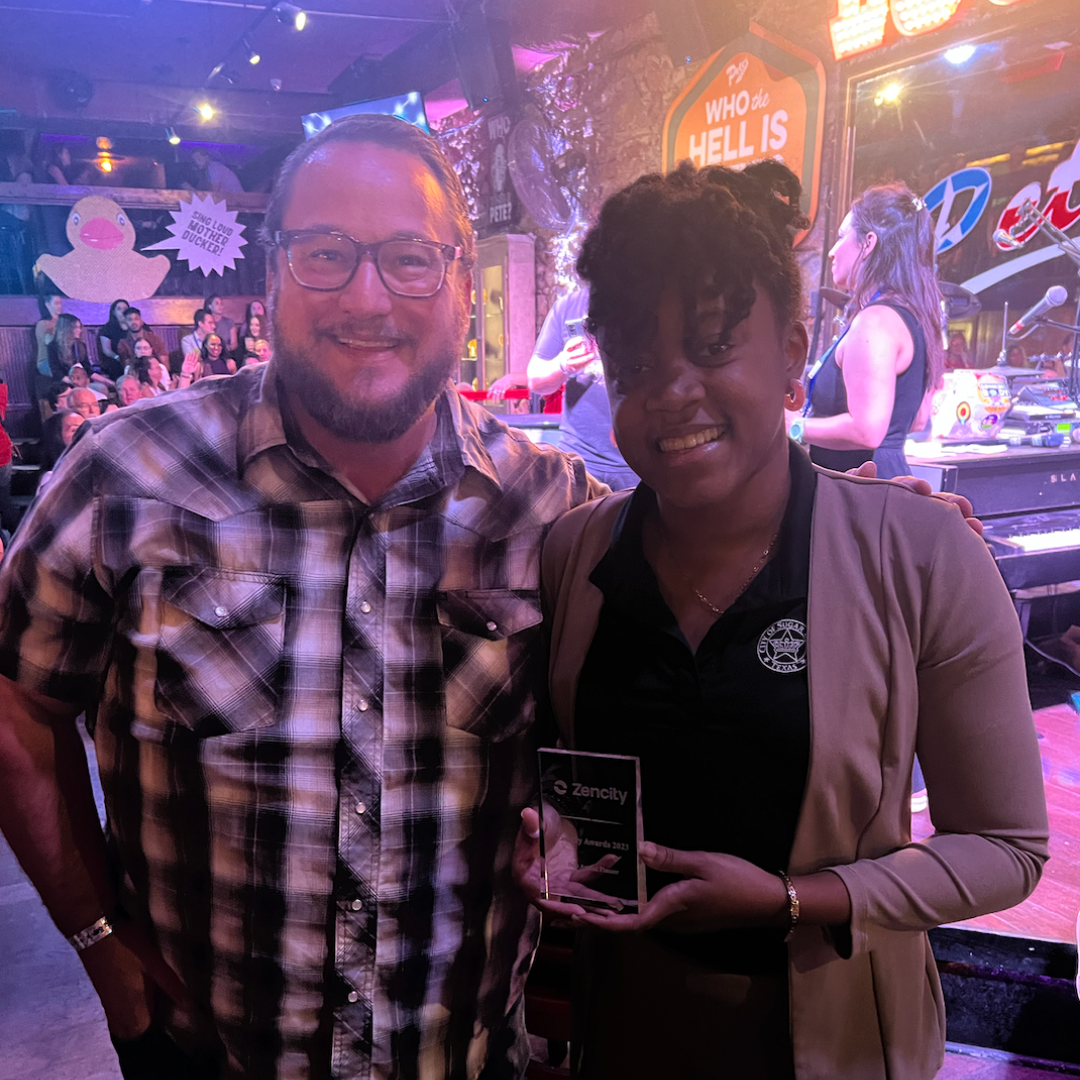 The "Best Project Implementation" award recognized a Zencity partner who successfully implemented projects while incorporating community engagement and trust-building practices. The nominations included:
Hercules, CA launched an Engage project around their Parks Master Plan, resulting in a comprehensive understanding of residents' needs and aspirations.
Calcasieu Parish, LA set up many projects using both Organic and Engage platforms, serving various departments.
Muskegon, MI demonstrated strong usage of Zencity tools from the beginning, utilizing Engage for various initiatives and Organic for strategic planning.
And the winner - Washoe County, NV adapted its approach by utilizing Zencity's tools to collect feedback on how residents prefer to be informed and how they want to communicate with the County, leading to valuable insights and improvements to their service delivery.
Best Annual Planner Award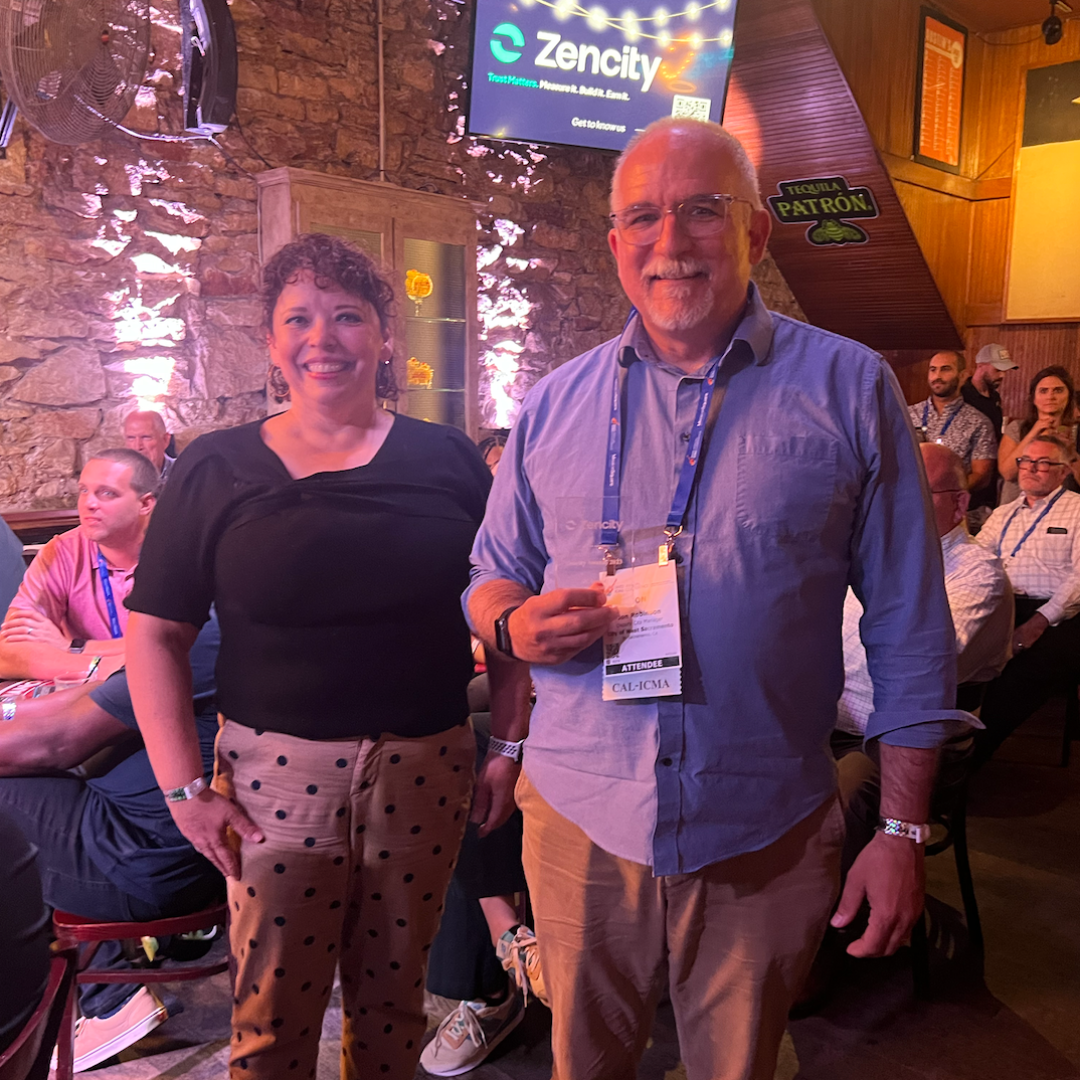 The "Best Annual Planner" award recognized a Zencity partner that incorporated engagement and trust-building into their annual and strategic planning. The nominations included:
Kent County, MI, utilized all Zencity tools to gather feedback from the public on various issues, incorporating resident feedback more fully into their decision-making process.
Bettendorf, IA: Bettendorf fully integrated all Zencity products into their communications plan, showcasing a strategic communications model.
Hermiston, OR: Hermiston implemented a 360-degree approach using Zencity tools, including Community Survey, Engage, and Organic, to define Council goals, measure performance, and monitor discourse over time.
The winner of the category, Sugar Land, TX, utilizes all Zencity platform tools and continuously monitors Organic for daily updates, focusing on Community Surveys to understand residents' needs and priorities beyond the usual channels.
Summary
At Zencity, We are privileged to support the work of over 300 local governments worldwide. The Zencity Annual Awards at ICMA 2023 celebrated the dedication and innovation of Zencity's partners in building trust and fostering meaningful connections with their communities. Through these awards, we acknowledge the winners' and nominees' outstanding efforts and achievements in creating vibrant and engaged communities. These inspiring initiatives and partnerships showcase the power of data-driven decision-making and community engagement in building trust and enhancing the quality of life for residents. Congratulations to all the winners and nominees for their exceptional contributions to community engagement and trust-building!