COVID-19 and Homelessness: California Residents are Actively Championing Aid and Support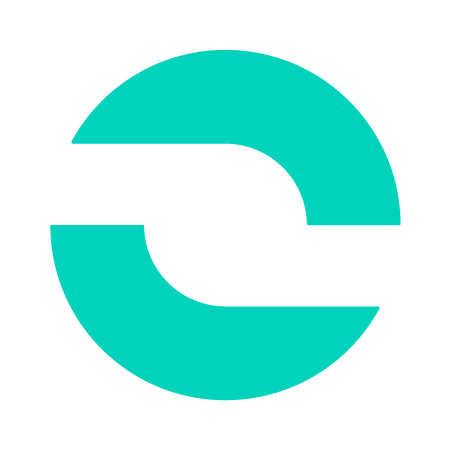 Zencity
The Platform for Community Trust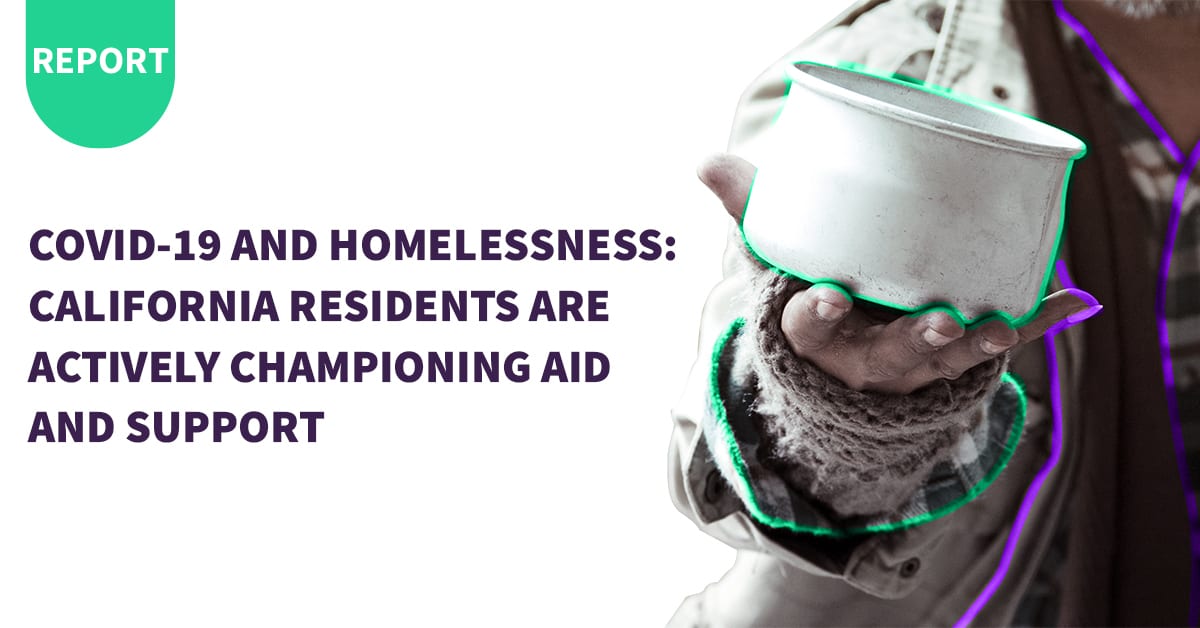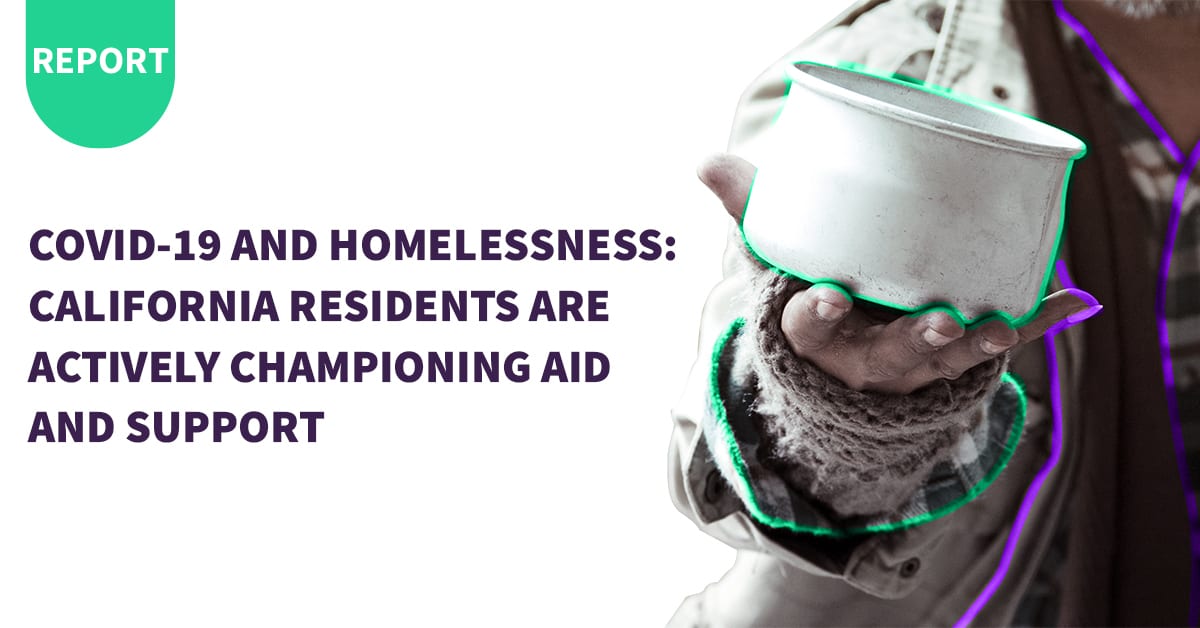 While the Coronavirus outbreak has been significantly impacting all segments of the population, Californians are not only concerned for their own well-being, but are also actively expressing interest in the safety and health of those experiencing homelessness.
Nearly half of the nation's unsheltered individuals (approximately 250,000 individuals) live in the State of California, mostly in urban centers but also in many of the state's suburbs and rural towns. Despite these tough statistics, many local government teams in California have long been aiding people experiencing homelessness and are now working diligently to offer additional support. As COVID-19 amplifies local governments' response to homelessness, how are local communities responding to these initiatives?
To help local government teams understand residents' feelings towards homelessness-related initiatives and potentially prioritize specific aid, we've analyzed approximately 38,000 data points from 10 Zencities* across the State of California. These cities had substantial discourse regarding homelessness since the beginning of March 2020. By using AI sentiment analysis, we were able to identify some interesting trends about resident's reactions to city-led initiatives relating to homelessness:
Overall, residents are satisfied with the city-led programs for addressing homelessness in the context of COVID-19. Whether cities are providing shelters, distributing showers and hygiene products or handing out food, residents are actively voicing their support on social media.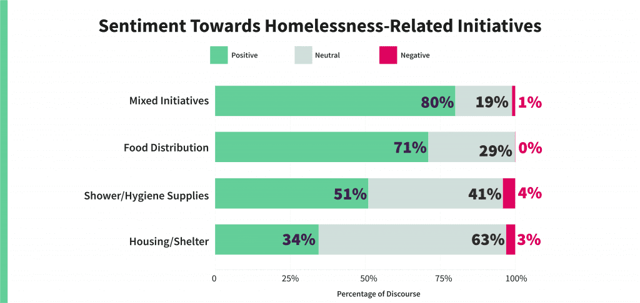 Beyond examining residents' overall response to city-led initiatives, we also used Zencity's AI capabilities to analyze sentiment towards the focal points of the initiatives. Local government efforts to assist unsheltered individuals are mainly focused on either food distribution, providing access to showers and hygiene supplies or housing/shelter solutions. By diving into public online discourse, we discovered which initiatives were most impactful:
Initiatives most appreciated by residents are the ones that address more than one aspect of aid for those experiencing homelessness and provide multiple resources.
Initiatives surrounding food distribution, ranked second in terms of positive traction, with over 70% of public discourse being positive.

Furthermore, our data showed that there were no negative responses to these initiatives.

Ranking third were city-led initiatives that station portable showers and distribute hygiene supplies to unsheltered individuals

. Negative sentiment, expressed in 4% of residents' online public response, mainly reflects comments expressing sadness over the fact that these showers were not available sooner and year-round.

Initiatives to provide housing or shelter were the most common and received overall support. Notably, those providing apartments or hotels rooms received higher positive feedback in comparison to those providing beds in designated shelters.
While this analysis includes data of California cities, it's findings can be relevant and exemplary to any local government that is adamant on aiding unhoused people. By understanding which initiatives receive greater support from residents, local governments can prioritize their efforts accordingly and collaborate with their vocal, online community to make a greater impact.
In time of need, counties, cities and local communities all take an active approach to assist those experiencing homelessness. The Zencity team has recently shared an actionable summary of how local governments are working to help various at-risk communities during COVID-19, including unsheltered individuals, low-income families, people exposed to domestic violence and more.
Over 140 cities across the US are leveraging Zencity's technology and AI capabilities to effectively manage their COVID-19 response efforts and understand residents' concerns and reactions. As the novel virus continues to challenge local governments and impact the lives of US residents, Zencity's team is dedicated to provide relevant and timely support to our partner cities and help them champion their communities in face of this crisis. To learn more, check out our COVID-19 Action Plan.
*Cities included in the analysis: Apple Valley, Chula Vista, Long Beach, Nevada County, Palmdale, Pasadena, Roseville, Vacaville, Victorville, West Sacramento.