A Return to Normalcy: Truly Celebrating Independence this Fourth of July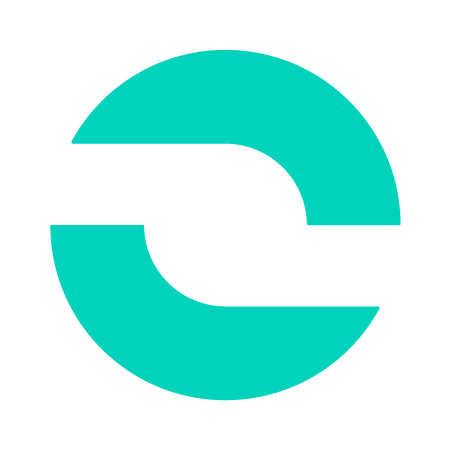 Zencity
The Platform for Community Trust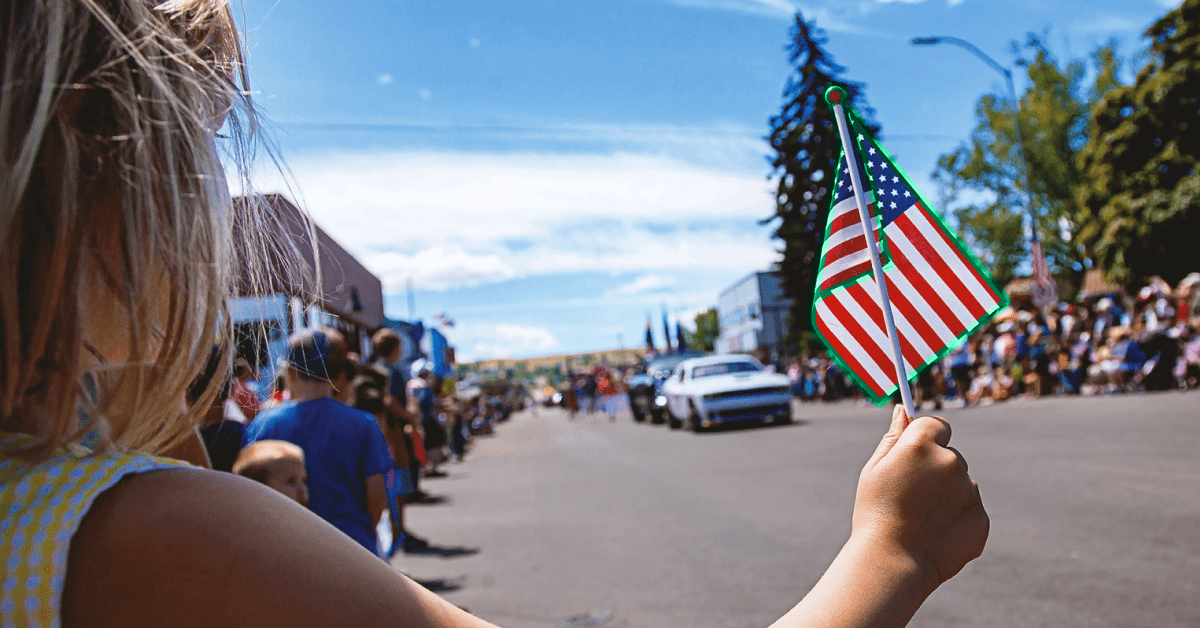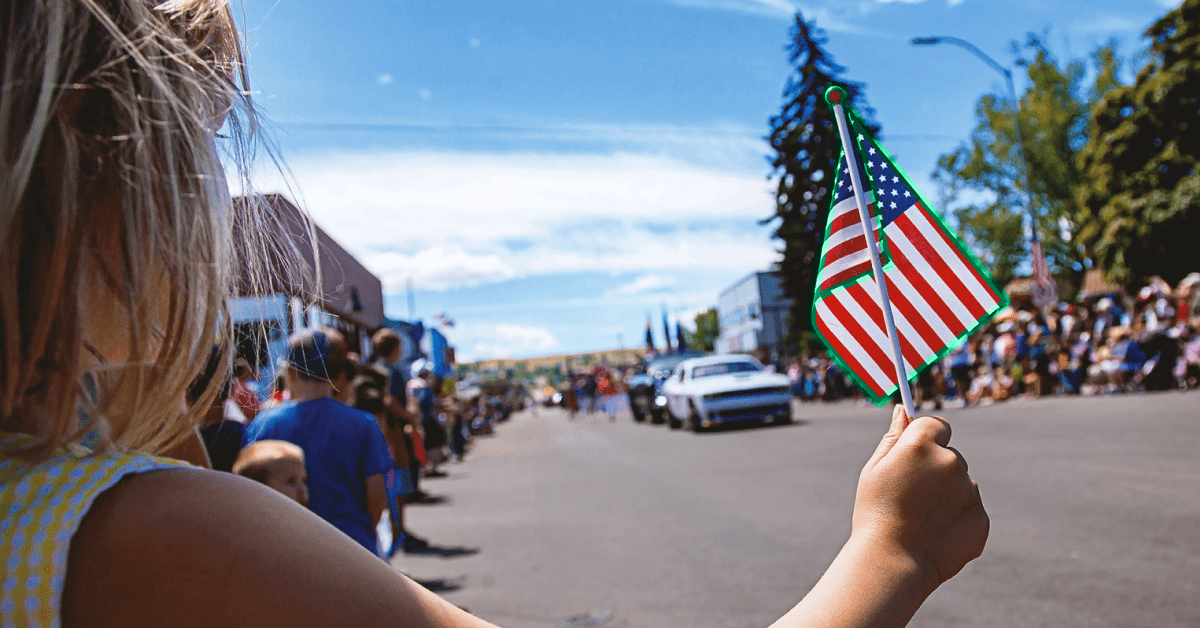 Many were left disappointed after last year's lackluster July 4th celebrations; a result of the global pandemic. However, this Independence Day things may be looking up. With vaccinations available to all, President Joe Biden said he is hopeful that America can "mark independence" from Covid-19 on the 4th, hoping to have 70% of all US adults at least partially vaccinated.
As of mid-June, 13 states have met Biden's goal and much of the US is slowly returning to "normal." With cities and counties each facing their own unique set of vaccination challenges, local leaders are adjusting celebrations accordingly, prioritizing their residents' health and safety above all else. With the National Holiday just around the corner and vaccine rates plateauing, here's how local leaders have planned festivities in their communities.
Last year, public events and gatherings were postponed, heavily altered, or cancelled altogether, but this year, despite modifying or scaling back on many of the activities, community celebrations should be reminiscent of years prior.
Jersey City's Freedom and Fireworks event will not include the festival and superstar concerts of the past, but residents will be able to watch the show at the Hudson River waterfront. For reference, 46% of Jersey City residents are vaccinated. The City's Mayor, Steven Fulop, said, "We've come a long way since this time last year, and bringing back the fireworks next month will not only commemorate our nation's independence, but, for many, it also serves as a big step towards normalcy following a year of lockdowns worldwide."
In the Great State of Texas, Harris County officials have modified their Fourth of July celebrations for the second year in a row due to Covid-19 restrictions. While the annual Shell Freedom over Texas celebratory concert will be held virtually this year, locals can attend the fireworks show in person at select open spaces. Houston Mayor Sylvester Turner cited low vaccination rates, with 34% of Harris County residents fully vaccinated, and risk of spread among concertgoers as the rationale for the modifications.
After a one-year hiatus, cities and counties with vaccination rates above the national average are picking up where they last left off. No adjustments or changes required, these communities are able to celebrate like years prior much to the delight of their residents.
Milwaukee County recently removed their outdoor capacity limits at county parks, allowing them to proceed with their 4th of July fireworks. County Executive David Crowley explained this decision was "based on the consistent positive trends in vaccination rates and low infection rates."
Deputy City Manager Toni Lundgren of Manteca, CA, confirmed that their annual Fourth of July fireworks show and Main Street parade are also a go this year. The City has a higher percentage of its targeted population fully vaccinated against Covid-19 than the California and national averages, with nearly 60% of Manteca's adult residents having received at least one dose.
Community Engagement Platforms for Analyzing Resident Sentiment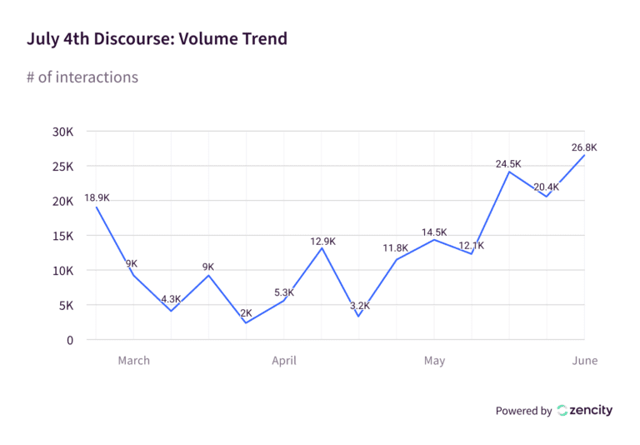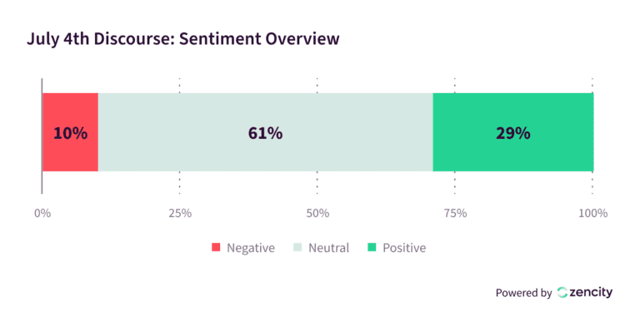 Analyzing over 175,000 public data points of online discussions on July 4th celebrations from across our hundreds of partner cities and counties, the data shows that positive sentiment around July 4th festivities this year is almost 3X higher than negative. Meanwhile, in the first week of June alone, we see the highest number of interactions on the topic compared to any other week since the beginning of March, highlighting residents' excitement towards a long awaited return to normal. A deep dive into the discourse shows eager residents expressing their joy over the possibility of coming together to celebrate this year, even if celebrations involve certain limitations and modifications. While only a small share of the sentiment is negative, the primary concern was the possibility of unvaccinated residents attending events.
It's important to understand from residents what and how they feel towards locally run programs and events, like holiday celebrations, or vaccine initiatives and other resident-centric issues. Many communities have made impressive headway with their vaccine rollouts, resulting in the ability to celebrate and enjoy festivities, whether modified or not, that were not possible a year ago. Community engagement platforms with resident sentiment analysis capabilities, like Zencity, removes the guesswork from the equation, providing government leaders with the light they need to guide them through these muddled times.
Learn how government leaders are leveraging community engagement technology and sentiment analysis to inform decision making on some of the most consequential topics today.