The Top Technologies Shaping the Future of Law Enforcement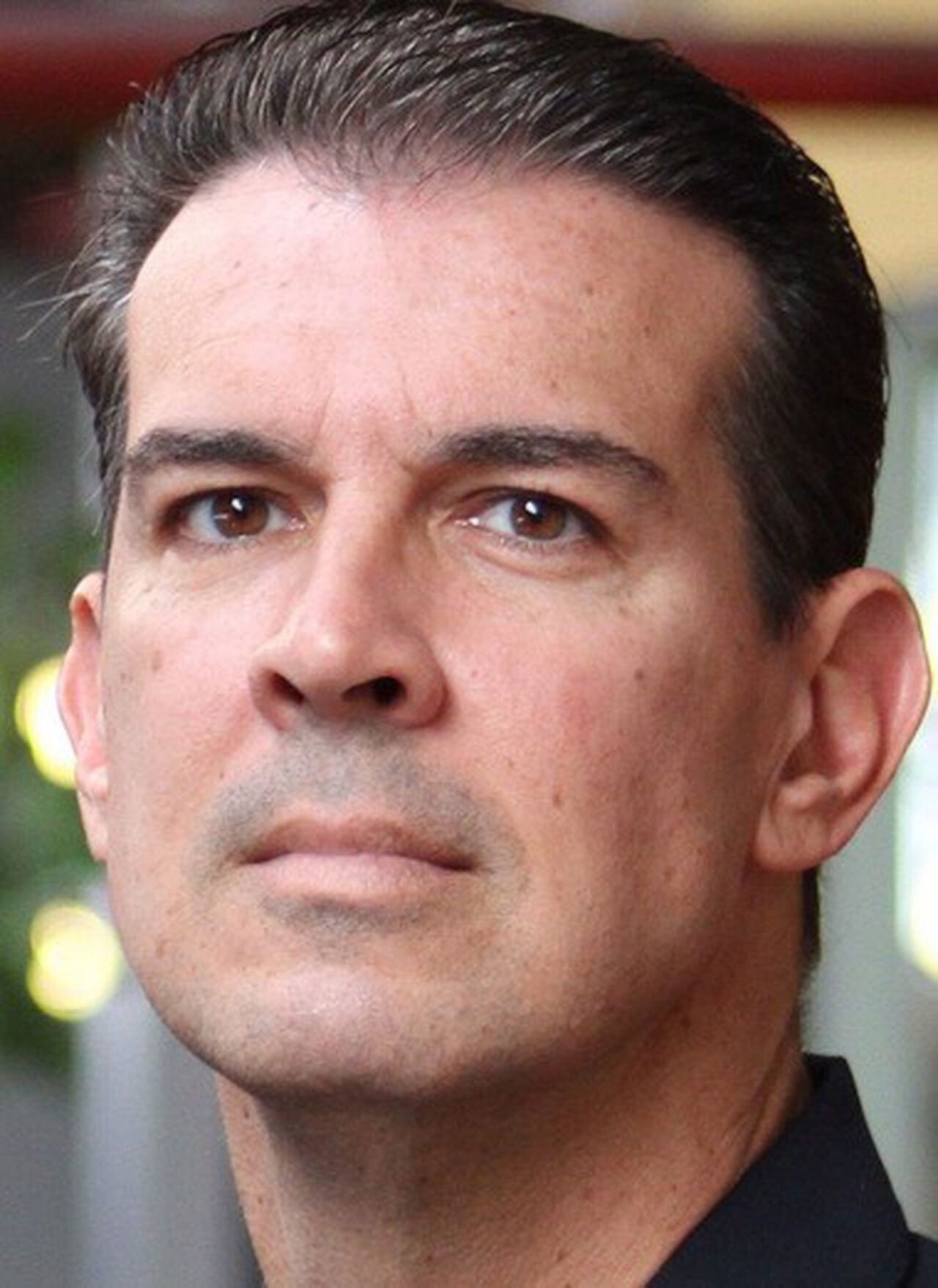 Chief (ret.) David Rahinsky
Chief of Police (ret.)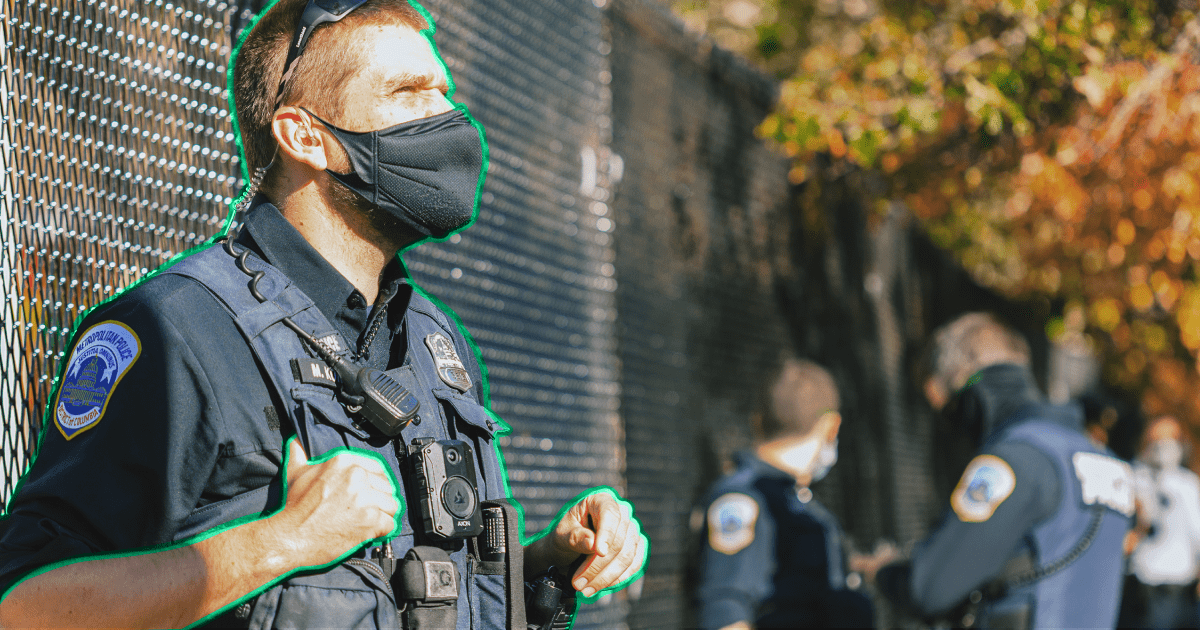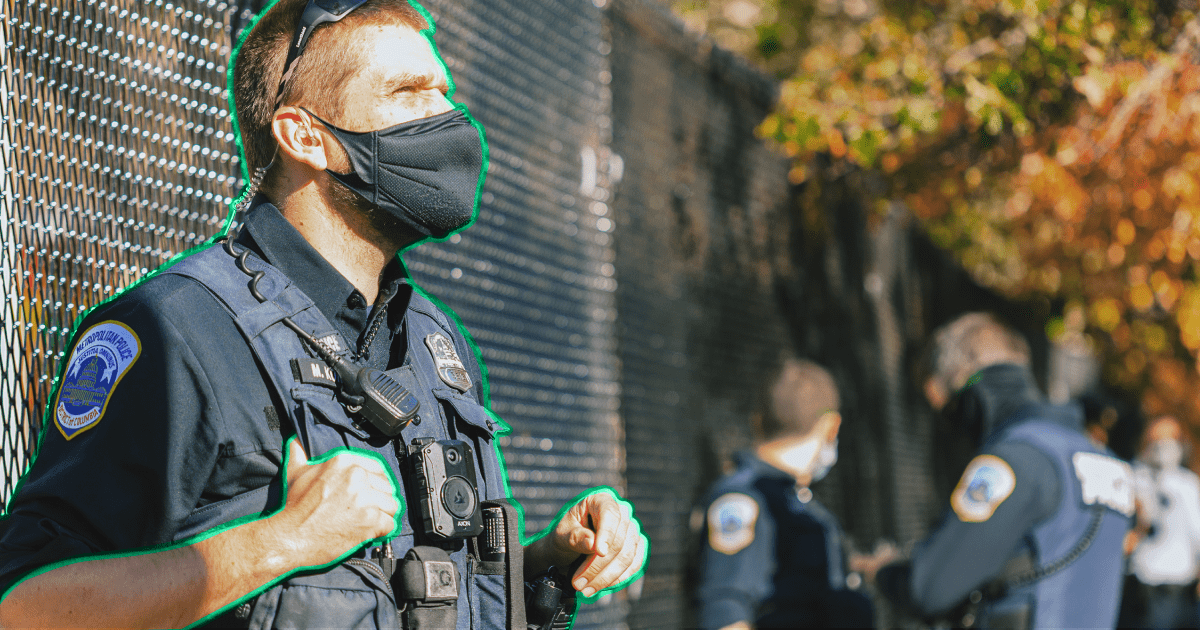 Although American approval of police has steadily declined over the past 4 years, 2020 was a particularly challenging year for law enforcement agencies resulting in a widening trust gap between police officers and the communities they serve. While there are various routes that can be taken to help bridge the gap, technology solutions can help make this important task manageable and scalable.
Despite the fact that many law enforcement-specific technologies were created to enhance a police department's ability to keep residents safe, many Americans still have hesitations about privacy concerns and authoritarianism. But this doesn't need to be the case. New technologies, new methods, and new ideas have brought significant positive change to law enforcement, for the sole purpose of returning to its core: community engagement and public safety.
3 Widely Adopted Law Enforcement Technologies
1. Connected Devices & Police Body Cameras
Connected devices (IoT solutions) have great potential to improve law enforcement and public safety with its ability to provide invaluable proof of evidence and detect crime related activity in real-time.
Although the first reported use of body cams was around 2005, it wasn't until roughly a decade later that they were widely implemented across the US, mainly to increase transparency and police accountability. This wide scale implementation enables officers to record factual and matter of fact information about any incident to help with future actions, and to help build public confidence as they've been shown to improve officer behavior.
It's reported that every year police in America shoot and kill more than 1,000 people. These patterns of gun-related police violence directly influence and reduce community members' confidence in law enforcement. Enter IoT-enabled firearms, like The Blueforce Connected Firearm Solution, which record exactly how and when a firearm is used, helping solve issues surrounding accountability and transparency. The ability to know when, where and what law enforcement officials are doing at all times and their openness to using these devices should help ease tension between communities and their local law enforcement leaders.
Today there's an app for everything, including law enforcement and policing. These mobile apps have multiple purposes, in addition to helping keep officers more situationally aware they also increase the accuracy and ease of task creation, reporting and evidence collection.
Some apps were created with the direct intent of easing public concern. For example, Riverside PD launched their own free app for community members to access the latest news, photos, videos, events, alerts, and crime information. It also has two-way communication capabilities and has forms for residents to submit anonymous tips to the department and file police reports.
Mobile applications expand the limitations previously facing law enforcement leaders in the field. Many apps, like New World ShieldForce and Samsung DeX, extend computer-aided dispatch functionality onto a smartphone, so a dispatcher can track an officer no matter where they are and send backup if necessary. These capabilities also keep officers more situationally aware by providing critical information in real time. Opening up the lines of communication between PD, their community members, and dispatchers can better ensure safety for everyone.
3. Data Analytics for Law Enforcement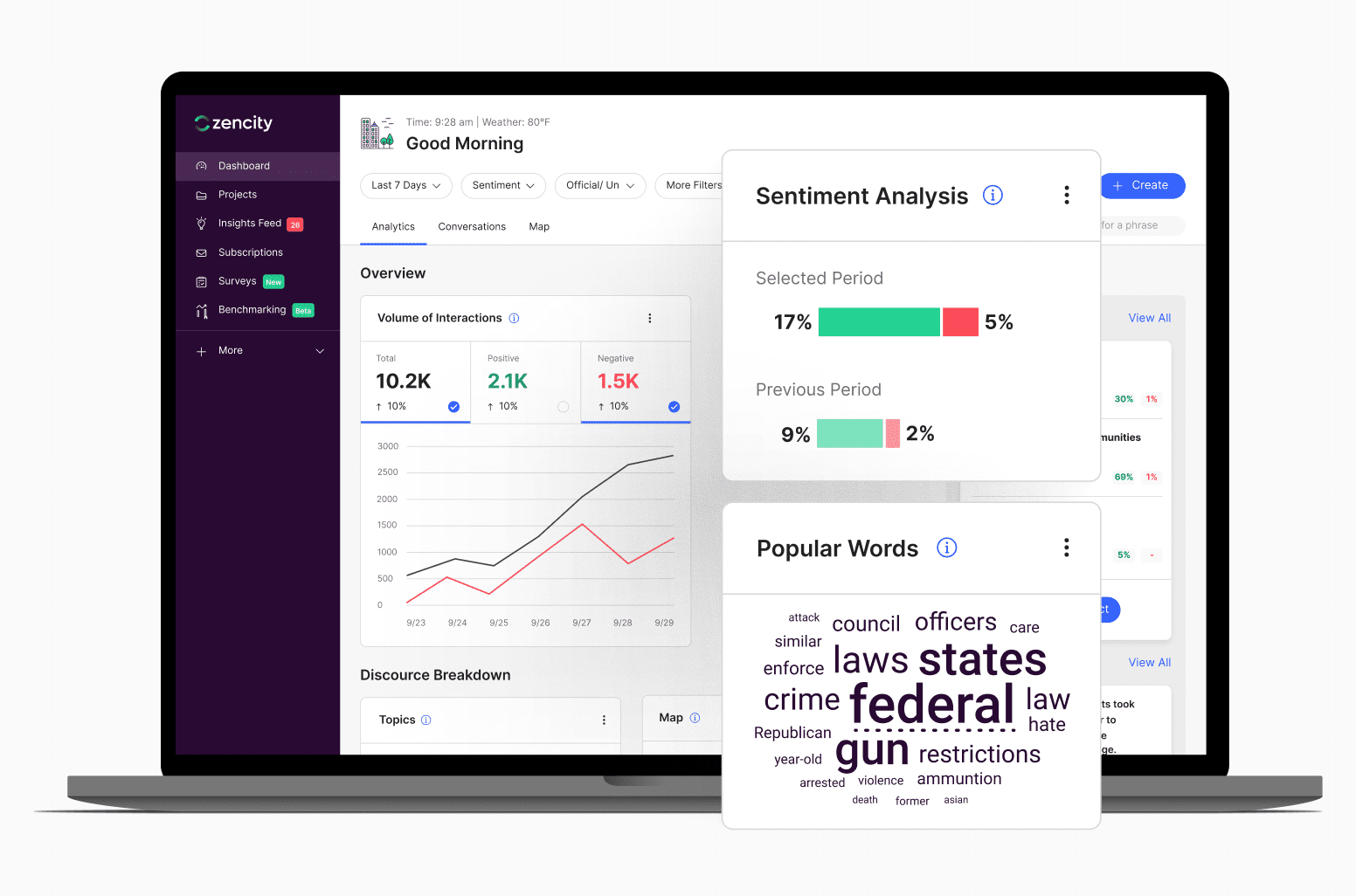 Data is everywhere, and now with law enforcement departments deploying a variety of technology solutions, including those mentioned above, even more data is being generated. Technology is undoubtedly the best way to quickly and efficiently aggregate and analyze immense volumes of data to support investigations and enforcement actions, as well as help agencies understand resident feedback and public sentiment towards law enforcement.
Community insights and analytics platforms like Zencity, use technology to automatically analyze millions of public resident-generated data points from a multitude of external and internal sources. Zencity then provides actionable insights and tailored reports so local leaders can easily measure and improve public opinion, and solve for what matters most to the people they serve. Its data-driven capabilities provide police chiefs and law enforcement leaders with the ability to hear from all of their residents and can help support community-oriented policing.
Community Policing and Technological Innovation
Law enforcement agencies have been adopting community policing practices since the 1970s as a way to help innovate policing, improve community relations, and ultimately improve service. Community policing – at its core – is about problem-solving with the community, not just for the community. The combination of technological innovation and effective community policing practices can be potent. Police and law enforcement agencies can be better positioned to solve public safety problems with the right technology and with input from community members and stakeholders.
Data analytics that help departments understand public opinion, like those discussed above, can actually transform qualitative data – like feelings of trust and perceptions of safety – into qualitative metrics. Just as law enforcement agencies have been tracking and mapping crime statistics regularly since the 1930s, analytics technology can support community policing by helping map and measure trust. Doing this can help departments measure the effectiveness of community policing initiatives, respond to resident priorities, and also tailor solutions to specific communities and specific community concerns. The Redondo Beach Police Department is a great example of an agency that has been using these kinds of analytics to support its community policing efforts and increase resident trust. You can read more about their work here.
Another law enforcement technology trend that can support community policing efforts is actually in the realm of social media. Over the past year, we've seen that police departments have been effectively leveraging social media to engage more with community members – meeting residents where they're at, engaging in a more informal way, and more than anything – communicating – a key tenet of community policing. Regardless of whether or not police departments engage on social media, we know residents will be online discussing their local officers, events, and police reform. So why not join the conversation and help own the narrative, correct misinformation, and humanize the department? Especially following the pandemic, Americans are getting more accustomed to – and even expecting – local government leaders to utilize social media. Law enforcement agencies are no exception.
Technological solutions can aid and advance community unity by promoting proactive efforts to keep residents safe and by opening up communication and dialogue. The technologies listed above are a great step in the right direction to help bridge the trust gap between law enforcement and communities.
Learn more about the use of community insights technology for law enforcement, here.