Vaccination Incentivization is Sweeping the Nation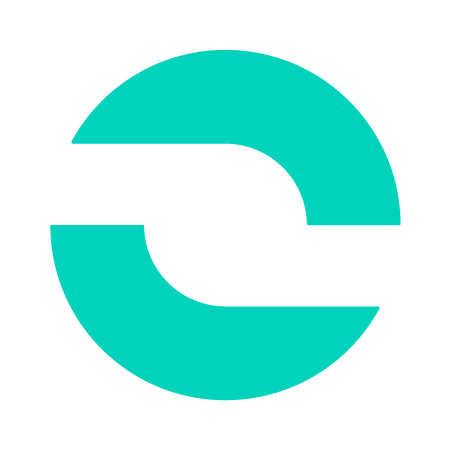 Zencity
The Platform for Community Trust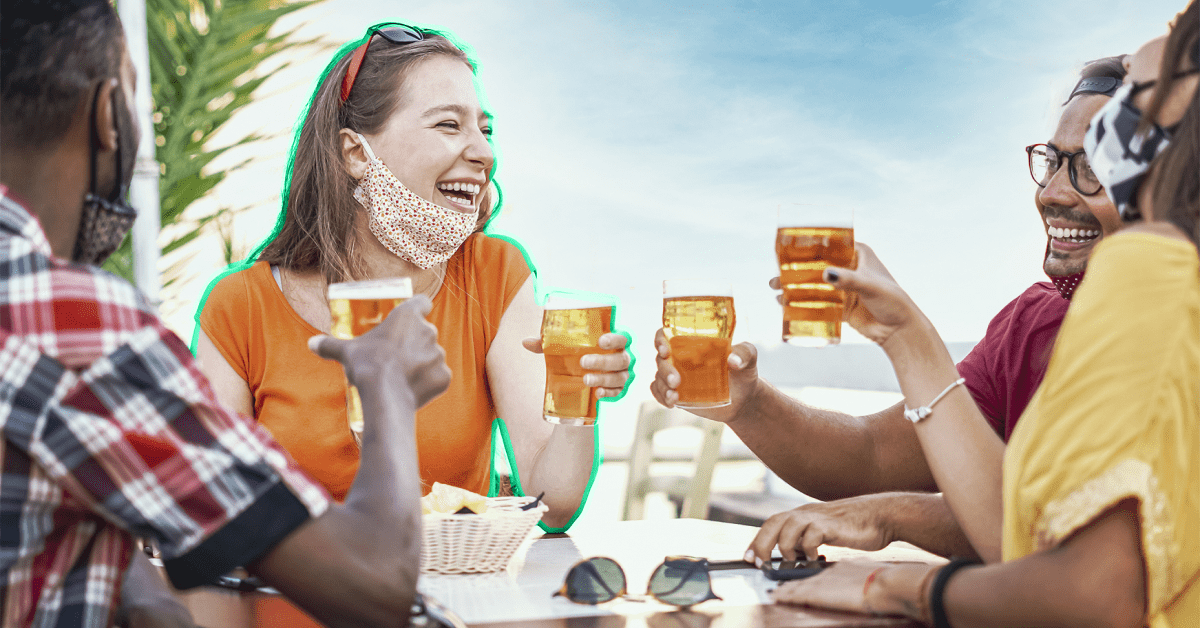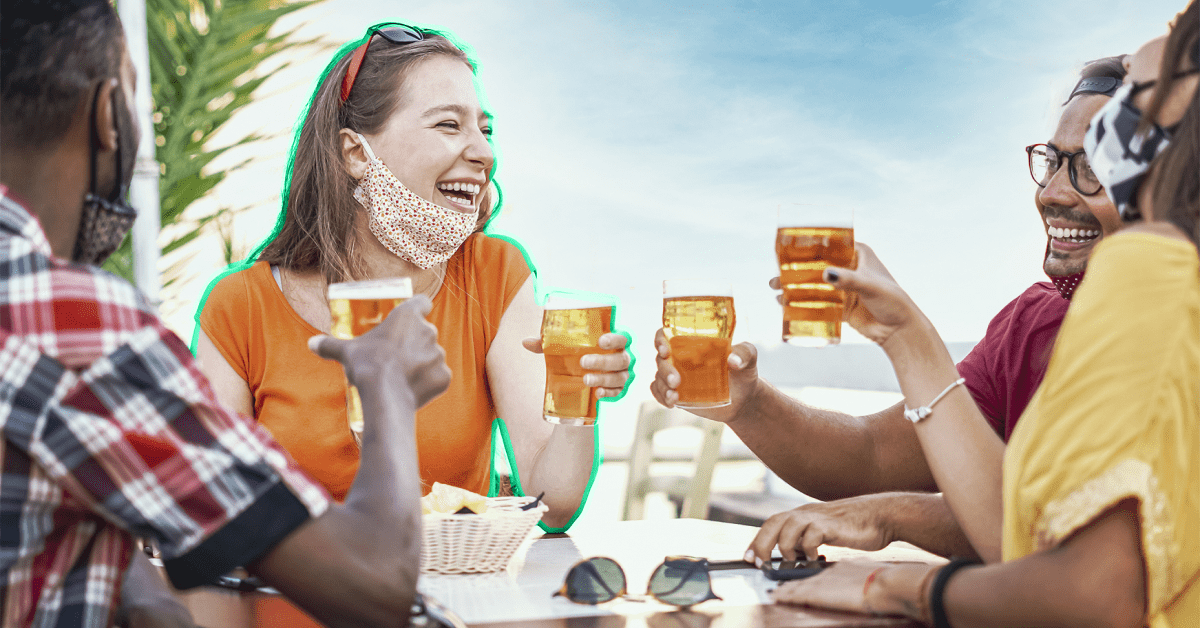 From scratch-offs to free booze, here are some of the ways local and state governments are getting residents vaccinated

As state and local governments work to meet President Biden's 70% vaccination target, resident hesitancy is proving to be one of the biggest barriers to success. Among adults on the fence when it comes to getting the vaccine, research shows that close to 50% are concerned about vaccine side effects, while about 48% report they don't trust the vaccine.
At the moment, vaccine incentives seem to be an effective, nationwide phenomenon for getting Americans vaccinated. We've seen countless examples of city, county, and state leadership turn to incentives like "Shots for Shots" programs in Miami and New Orleans, who in an attempt to get residents on board with the Covid-vaccine, are offering free drinks to residents who get their dose then and there. But now, with demand for COVID-19 vaccines plateauing, government leaders have had to step up their game.
As you refine your vaccination strategy, below are some of our favorite, innovative incentive programs to inspire and encourage your efforts.
Free Tickets to Live Shows & to See Your Favorite Teams Play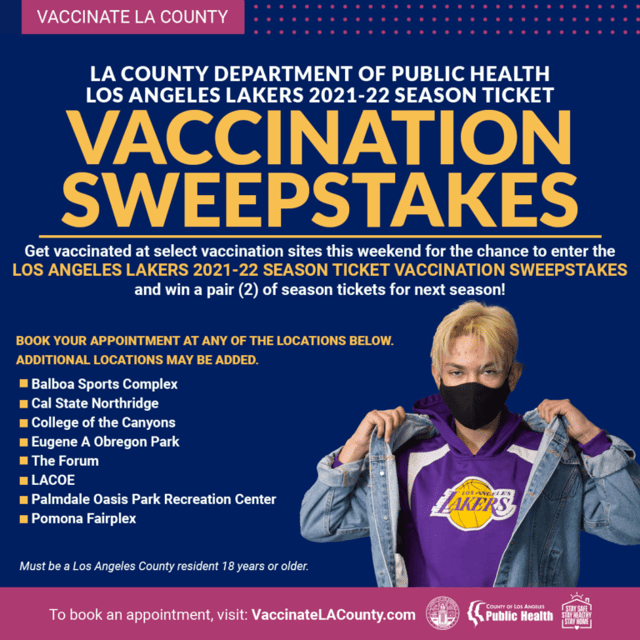 After more than a year of limited live entertainment due to the pandemic, entertainment venues and attendees alike are longing to return. Accordingly, states, cities, and counties are partnering with popular local institutions, like professional sports teams, to incentivize vaccination.
Be a good sport by getting jabbed
Vaccinated New Yorkers have the opportunity to receive special seating and discounted or free tickets to upcoming New York Yankees and New York City Football Club games, or cross the bridge and catch the Brooklyn Cyclones. On the other side of the country, Los Angeles County is incentivizing its residents with similar offerings, including entering citizens into sweepstakes to win season tickets to LA Lakers, Dodgers, Galaxy, and Kings games.
Comparably, Washington State has announced that residents who receive at least one dose of the vaccine will be eligible to win tickets to Seattle Mariners, Sounders, Storm, and Seahawks games. They also have the opportunity to win sports-related SWAG like signed jerseys and balls.
Sit on the edge of your seat and not because of social distancing
In addition to sporting events, the two major coastal cities and counties are offering incentives by way of live entertainment.
Los Angeles County residents have the opportunity to receive tickets to Hamilton the Musical at the Pantages Theatre in Hollywood. Meanwhile, New York City is offering a variety of incentives, including free tickets to venues ranging from museums, aquariums and the zoo, to performances at Lincoln Center and The Public Theater.
Vaccinated New Yorkers will also be entered into the State's COVID-19 Vaccine Incentive competition, where they can win further prizes. It's a good thing it's called The City that Never Sleeps since vaccinated New York residents have plenty to do.
Hungry for Herd Immunity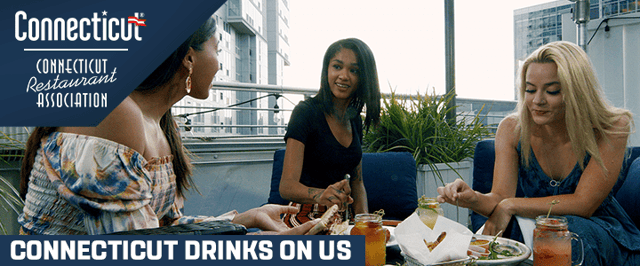 Perhaps one of the most common forms of incentives we've seen all throughout the US: local eateries and bars are teaming up with their local and state governments to offer free or discounted food and delicacies to vaccinated residents.
Food rewards are back
If you are a resident of Brooklyn, NY, (or its surrounding boroughs) and enjoy hotdogs- especially ones that are famous- you're in luck! Nathan's Famous is offering free hot dogs on the same day of Brooklynites' vaccines at their original Coney Island location.
In the heartland, the Indiana Department of Health partnered with the Girl Scouts of Central Indiana to provide free Girl Scout cookies to participants at select COVID-19 vaccination clinics throughout the state.
Another wonderful example of communities partnering to get their neighbors vaccinated is in New Orleans, LA, where the city health department has partnered with City Councilman Jay Banks, local businesses and a local seafood market in what they're calling "1 pound for 1 shot of crawfish." As of May, only 32% of Louisiana residents had begun the vaccination process, which inspired the City and State leadership to look into regional cuisine, like crawfish boils, to entice their residents.
Add it to the State's tab
For residents who have already been vaccinated and didn't cash in their rewards the same day, many localities are offering incentivizations to those who can prove they have received at least one dose of the vaccine, regardless of where or when it was received. Case in point, Illinois Governor, JB Pritzker, recently signed a bill allowing businesses that sell alcohol to offer customers a free drink with proof of vaccination and Governor Ned Lamont of Connecticut launched its #CTDrinksOnUs campaign along with participating locations providing vaccine recipients with one free drink with the purchase of food.
Money, money, money!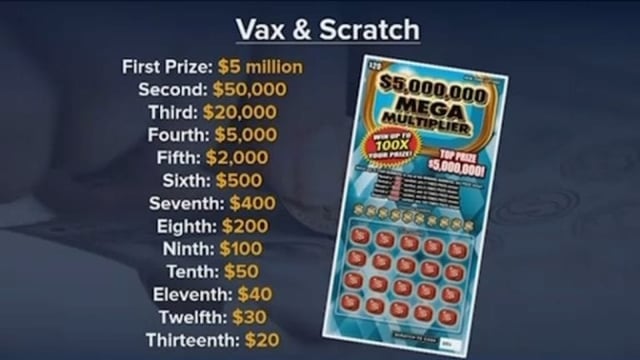 Governors throughout the US are using federal funds to offer cash incentives for vaccinations. After issuing the $1.9 trillion coronavirus relief package in March, the Treasury Department has since updated its guidance for how states and local governments can spend the funds. So long as they're "reasonably expected" to increase vaccinations and the costs are "reasonably proportional" to the expected public health benefit, lotteries and cash incentives are allowed and encouraged.
Lots of lotteries
After noting that locals weren't rushing to schedule appointments, Ohio Governor Mike DeWine conceptualized the lottery-vaccine incentive, igniting a trend. The State announced it will award $1 million prizes to five winners and full-ride college scholarships to five students ages 12 to 17, paid for with federal COVID-19 relief money. Since the announcement, State officials have received more than one million entries for the cash prize along with thousands for the scholarship.
Following in Gov DeWine's footsteps, Maryland Governor Larry Hogan announced last week that the State would conduct a vaccine lottery, giving out a total of $2 million in prizes. Additionally, New York Governor Andrew Cuomo issued the "Vax & Scratch" pilot program which provides those who get vaccinated with lottery tickets for prizes up to $5 million.
Cash or credit?
While not specific to lotteries but in line with cash incentives, West Virginia Governor Jim Justice recently announced that any state resident between 16 and 35 who gets vaccinated for Covid-19 would receive a $100 savings bond. For a more immediate incentive with a quicker turnaround time, LA County is offering $75 Target gift cards and $50 prepaid grocery cards to vaccinated residents at participating vax sites.
One of the more unique approaches we've seen has been by Detroit Deputy Mayor Conrad Mallett who is not just offering incentives to vaccinated residents but incentivizing residents to offer a helping hand to their neighbors by offering $50 prepaid debit cards to anyone who drives another person to get their vaccination.
Measuring the Impact of Vaccine Incentivisations with Resident Sentiment
While incentive programs are a great way to connect with residents and attempt to return to a pre-pandemic way of life, their success is dependent on local leaders' ability to understand if these programs are resonating with residents the way they are intended to. One sure-fire way to do this is to refer to sentiment analysis data.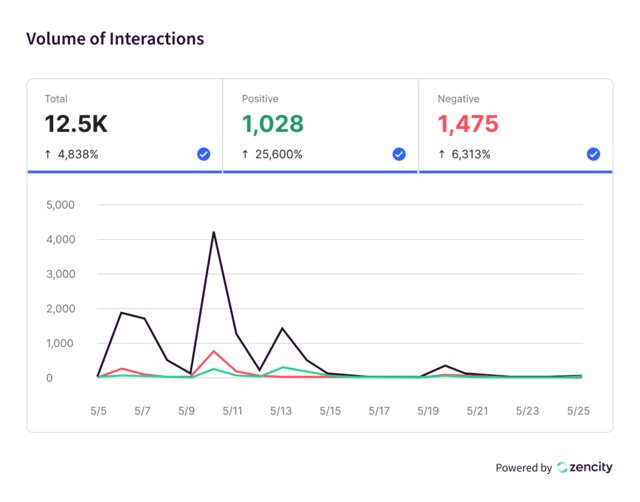 For example, one of our Zencities recently launched a food giveaway initiative, drawing significant attention and support from residents. Local leaders referred to their Zencity dashboard to understand the impact of their campaign and residents' sentiment towards it, noting that the announcement generated 12.5K interactions, a quarter of all vaccine discourse in the City during that period of time! Besides the substantial interest, the initiative was quite well-received as evidenced by 88% positive-neutral sentiment expressed through supportive likes, loves, and shares on posts describing the giveaway. The high levels of attention and positive feedback initiated by the giveaway enabled the City's leadership to measure and understand the impact of their incentivization program and know whether or not to invest more time and resources in the program.
While many of these incentivization programs are well received and entice residents to get jabbed, unfortunately, this is not always the case as is evidenced by the data from another one of our Zencity partners, highlighted in the graph below.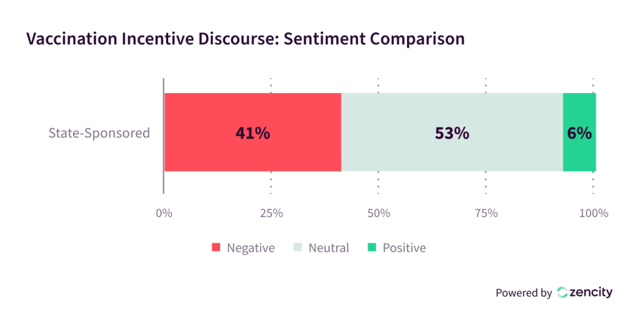 Discussions in this State regarding vaccination incentive programs generated 24K interactions from May 16-29, a 60% increase compared to the previous two weeks (15K between May 1-15). The possibility of a state-run incentive program elicited nearly 7X more negative sentiment (41%) than positive (6%). The main objection was that rewarding individuals who have yet to take "responsible" action was insulting to those who have already "done the right thing."
Although these types of programs are generally well received, without the ability to analyze resident sentiment towards these efforts, it's impossible to know for sure.
Want to know what your residents are saying about your community's vaccine incentive programs? Learn more about Zencity's sentiment analysis capabilities for vaccine initiatives and other resident-centric issues.