Weathering the Storm: How Local Govs Can Balance COVID-19 and Severe Weather with Crisis Management Software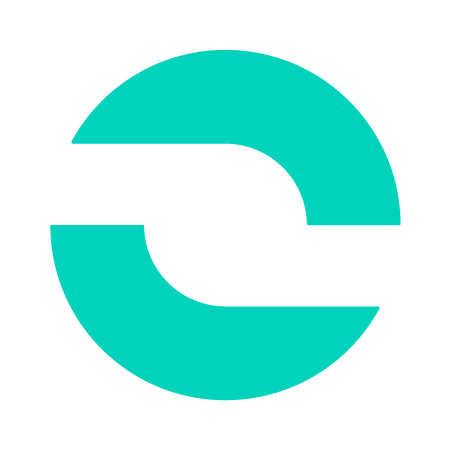 Zencity
The Platform for Community Trust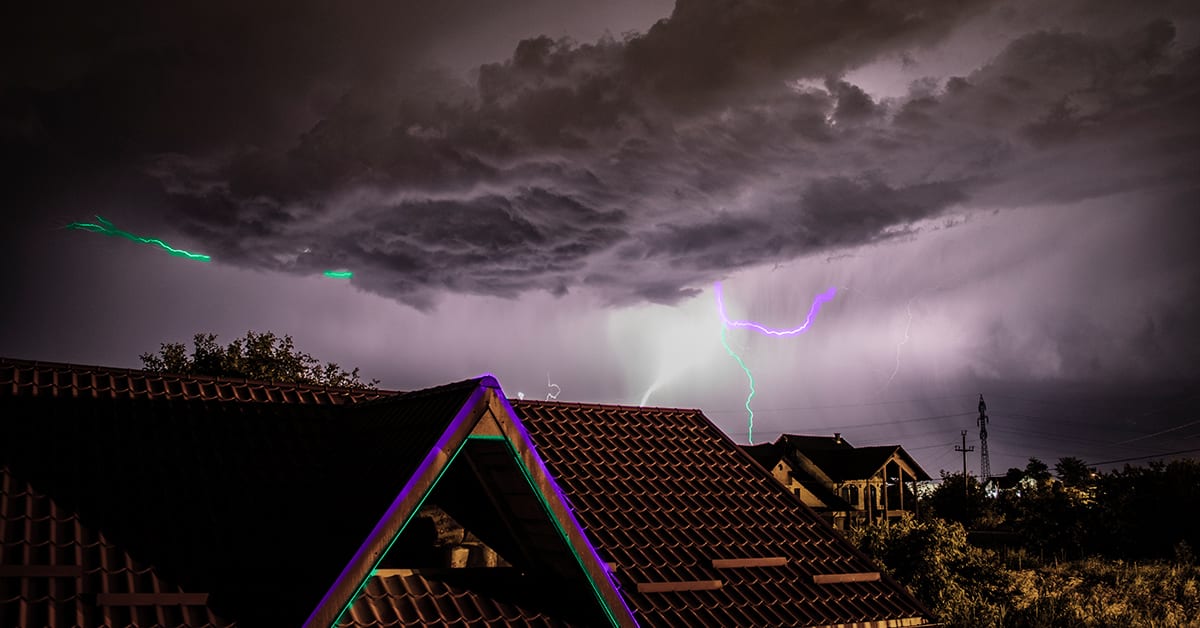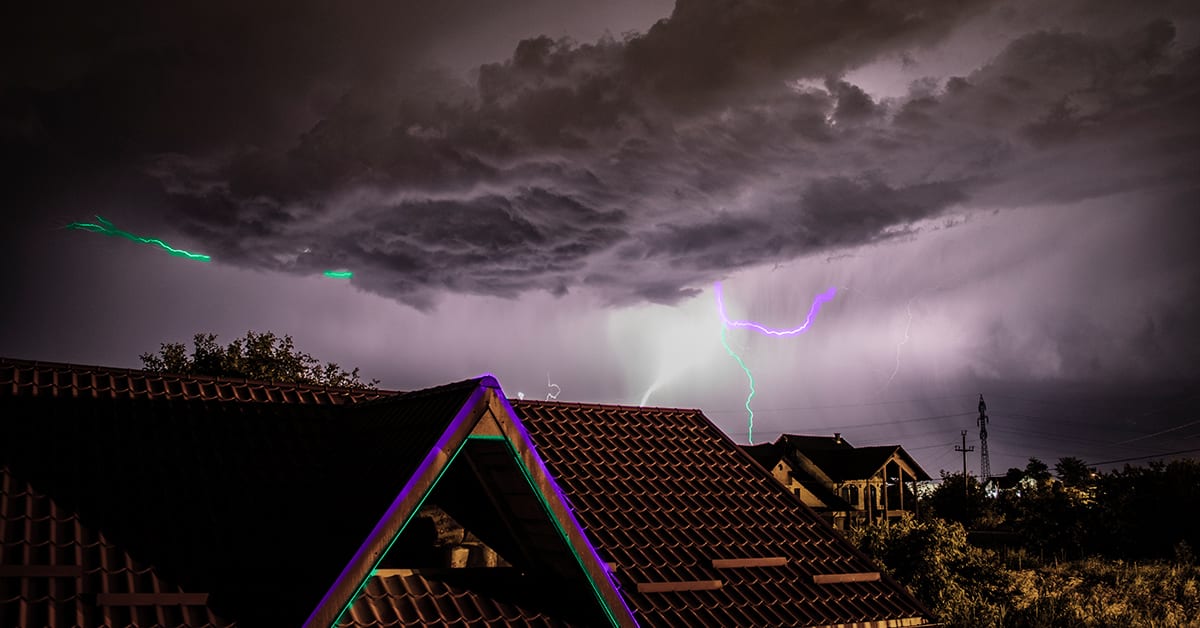 "Disasters don't stop for a virus," said former FEMA administrator, Craig Fugate. The Atlantic hurricane season that started on June 1, was predicted to be one of the most active hurricane seasons on record. With the country already vulnerable, the looming threat of hurricanes, tornadoes, wildfires and other seasonal severe weather, combined with COVID-19, was a recipe for disaster.
This situation needed a new kind of emergency response plan from local governments.
COVID-19's Impact on Emergency Response Teams
Whether in pre-corona times or in this 'new normal', natural disasters require focused management and significant manpower from local governments to best mitigate the repercussions. Now, with emergency response teams and local budgets already spread thin due to the pandemic, government officials and disaster response teams are concerned with their ability to provide relief effectively. So what can be done?
How Local Governments can Leverage Software and Data in their Weather Management Efforts
There are many crisis management preventative measures to take, including advanced planning and rehearsals. However, in life or death situations technology can help ten-fold, accelerating and expanding access to critical systems and resources. Including software like call management and email automation platforms, as well as social media monitoring tools into your emergency response and management plan, can make all the difference when combatting a natural disaster.
Crisis management requires a proactive approach. Local governments are taking advantage of social media and online alerts to help spread awareness and important communications/digital resources in real time. The ability to communicate rapidly with those who are in need of information, is of the utmost importance when time is of the essence, and Zencity was built with this in mind.
How does Zencity empower local governments as they manage crises like extreme weather? The innovative platform collects millions of resident and city-generated data points from a multitude of external and internal sources. Algorithms then work to sort through the data, offering both a comprehensive view of all relevant resident conversations, as well as a detailed segmentation into key topics, providing leaders with the insights they need in times of urgency.
How exactly are local governments leveraging Zencity in their severe weather management?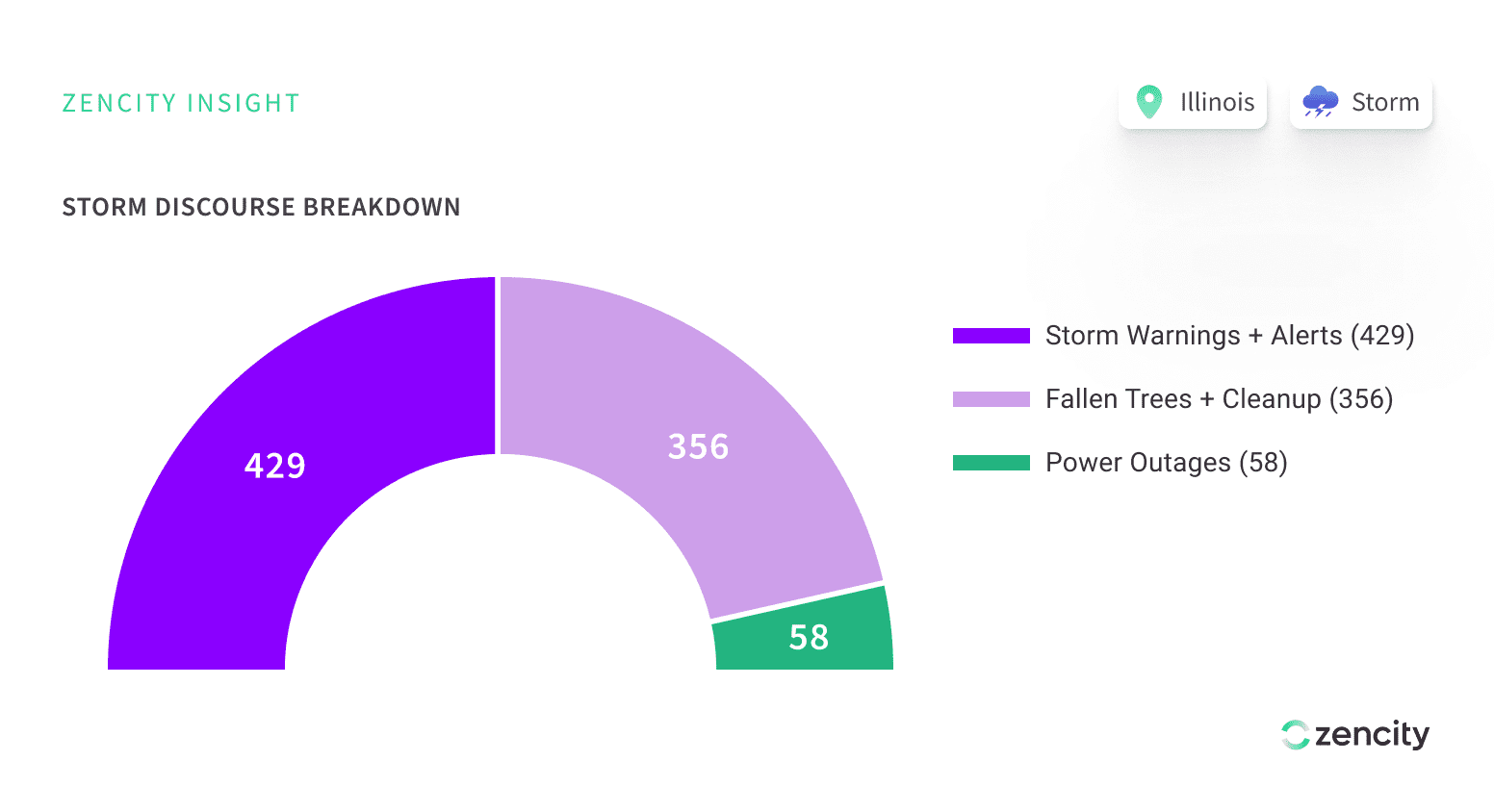 Take one of our partner towns in Illinois, for example. When a derecho storm descended upon the state during Summer 2020, the Town used Zencity's AI and data-based software to inform their crisis management actions. Local leaders were able to track all relevant online discussions from a variety of sources; media sites, unofficial citizen service request pages and groups and official village channels. This data helped them understand which emergency weather resources to prioritize. With nearly half of the conversations revolving around fallen trees and the subsequent dangers they posed (such as power outages), the Town was able to rapidly and efficiently pinpoint locations where trees had fallen and send out their Public Works Department to clean up the mess, much to residents' appreciation. In the past, town officials often had to guess which areas were most affected and needed immediate attention.
By tuning in to their residents' feedback in real time as part of their disaster response, the town was able to minimize the guesswork and navigate the severe weather repercussions with even better community-facing communication and resources.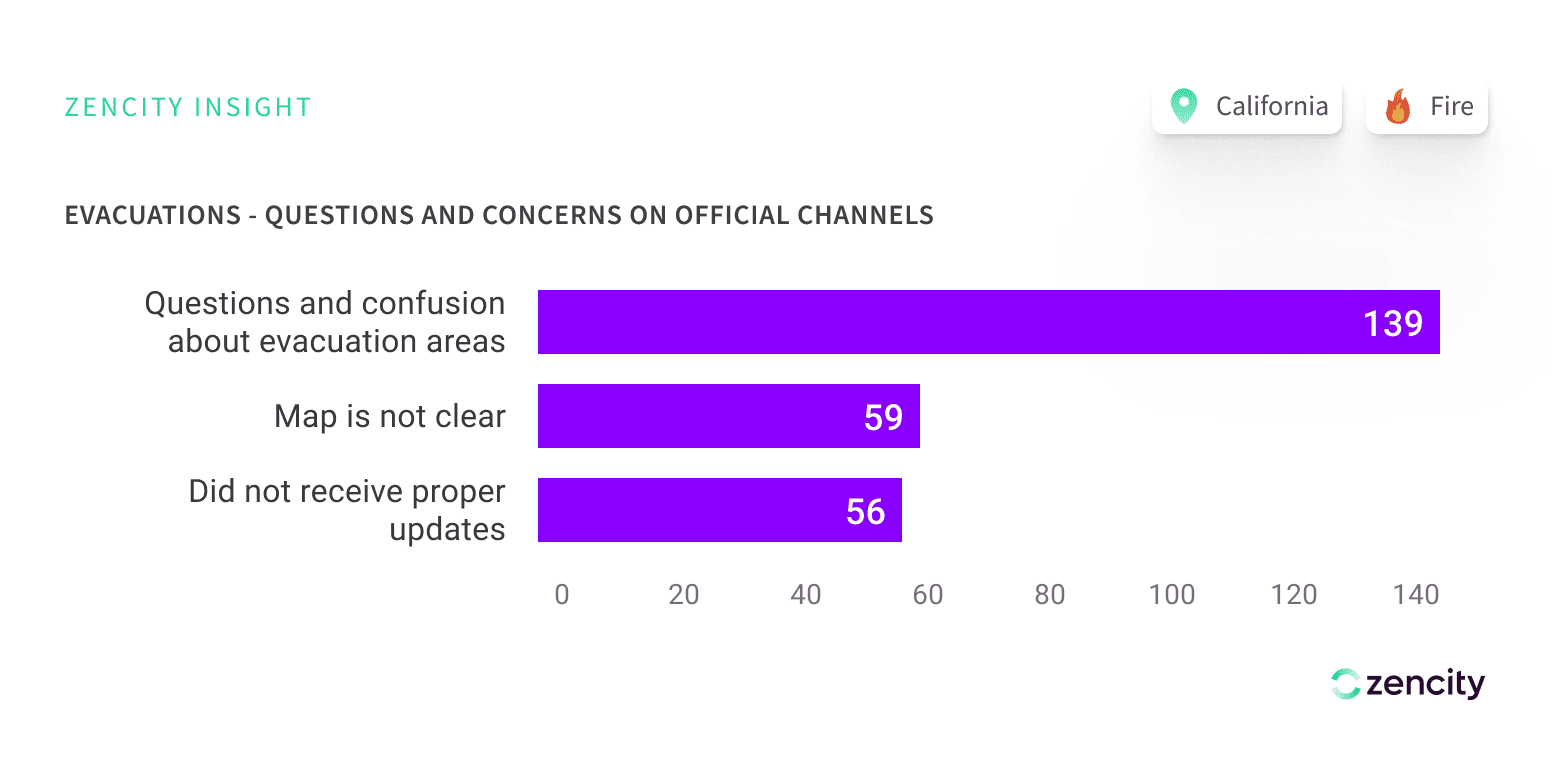 On the west coast, a Zencity partner in California turned to Zencity's insights when it was facing unruly wildfires. Analysis of residents' online interactions revealed to city leaders that there was confusion surrounding official updates from the City's channels. Many residents indicated that recently released evacuation orders were unclear, with many indicating that the provided map was not user-friendly and explicit. Others noted that the City's official updates were not being released frequently enough and lacked sufficient details.
The City was also able to learn that the PD account was the leading source in communicating about the wildfires. This understanding enabled City leaders to adjust their messaging accordingly, improve their evacuation map, and prioritize the use of their PD's official account. Zencity's influx of aggregated data helped the City promptly disseminate critical safety information based on qualitative reasoning.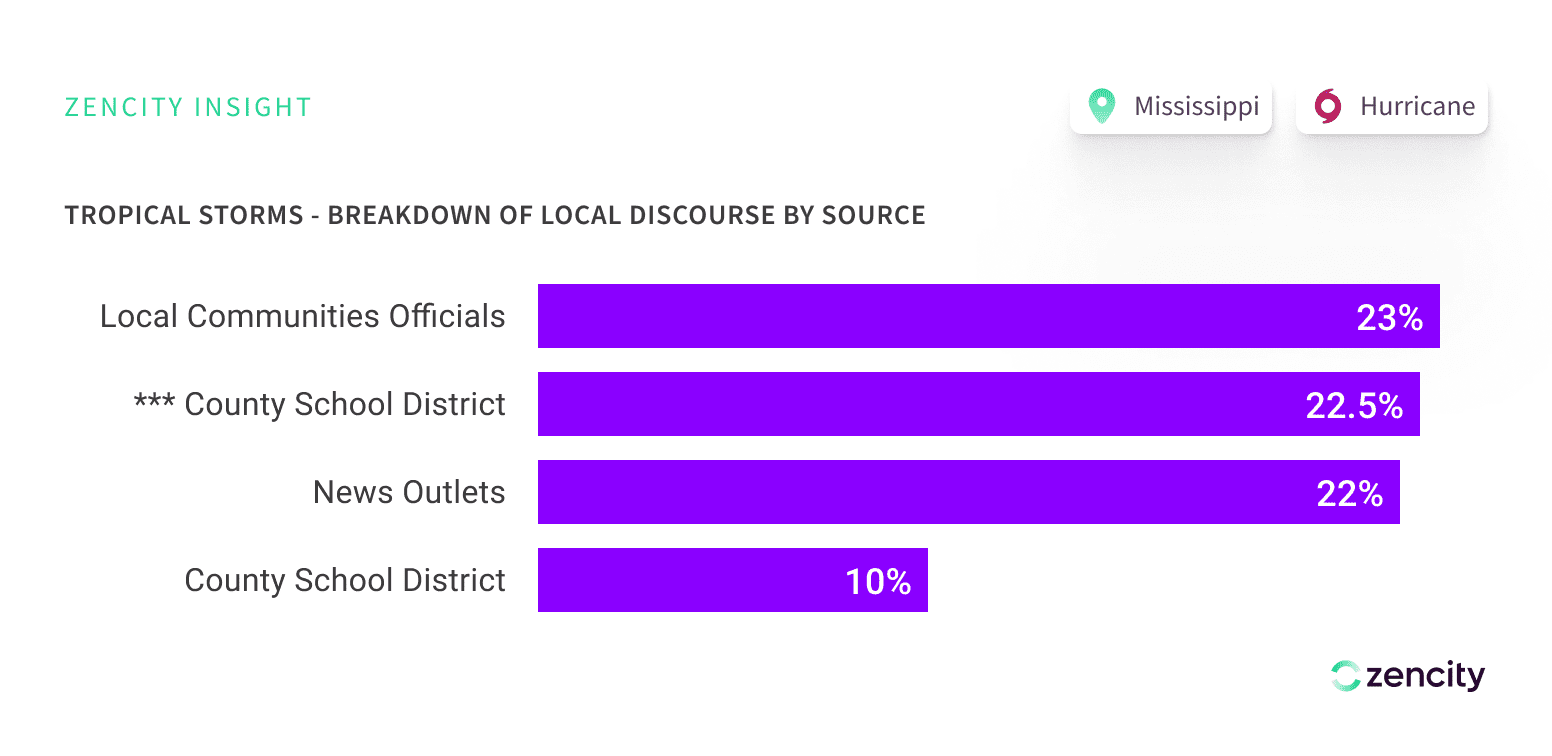 With the Southeast facing one of its worst hurricane seasons on record this past summer, this Zen-County consulted their Zencity dashboard to ensure residents' needs were being met and that safety measures were getting through to them. The County found that the majority of conversations were taking place on local cities official channels, rather than the county's official channel. Conversations focused on evacuation routes and storm watches, and to a lesser extent on collecting donations for storm victims in neighboring states; all of which was met with positive response from residents. The County's official channel led the discourse solely in regards to preparation guidelines. This breakdown of local discourse by channels and sources highlighted the importance and need of cross-departmental and cross-governmental collaboration to ensure cohesive messaging. The use of software in their severe weather management efforts allowed the County to know without a doubt the effectiveness of their messaging.
Weather the Storm with Performance Management Software
No one could have predicted what summer 2020 would entail when the year began. While the season is known for its unpredictable weather in certain regions, add a global pandemic on top of that, and that can lead to pandemonium. Technologies and software like Zencity are a vital tool in your crisis management arsenal, whether it be a global pandemic or life-threatening storms. Artificial Intelligence and big data can help you eliminate theorizing and assumption from the equation, providing you with data-backed insights to confidently address any crisis head on.
Find out how our partner cities and counties are using Zencity to manage severe weather with Zencity's Interactive Weather Insights Map.