Unveiling the Sentiment Surrounding Public Green Spaces: Tips for Positive Discourse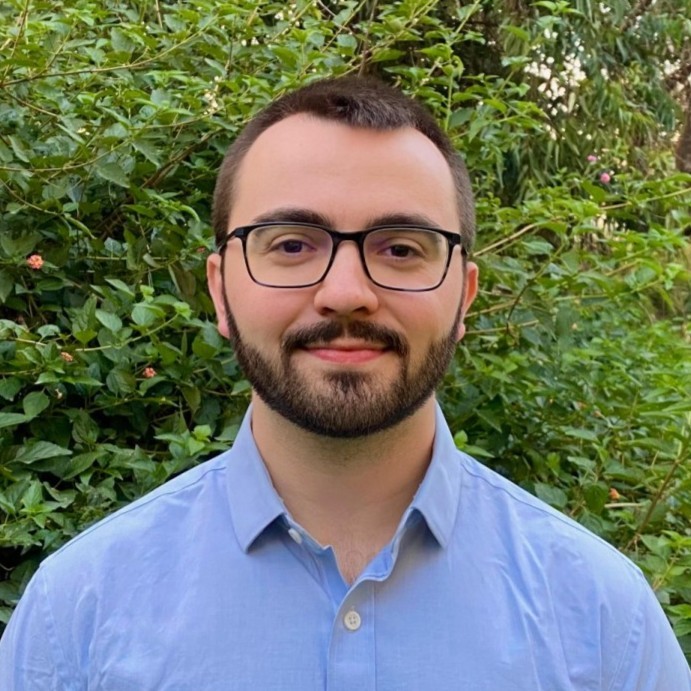 Gabe Adler-Cohen
Senior Data Analyst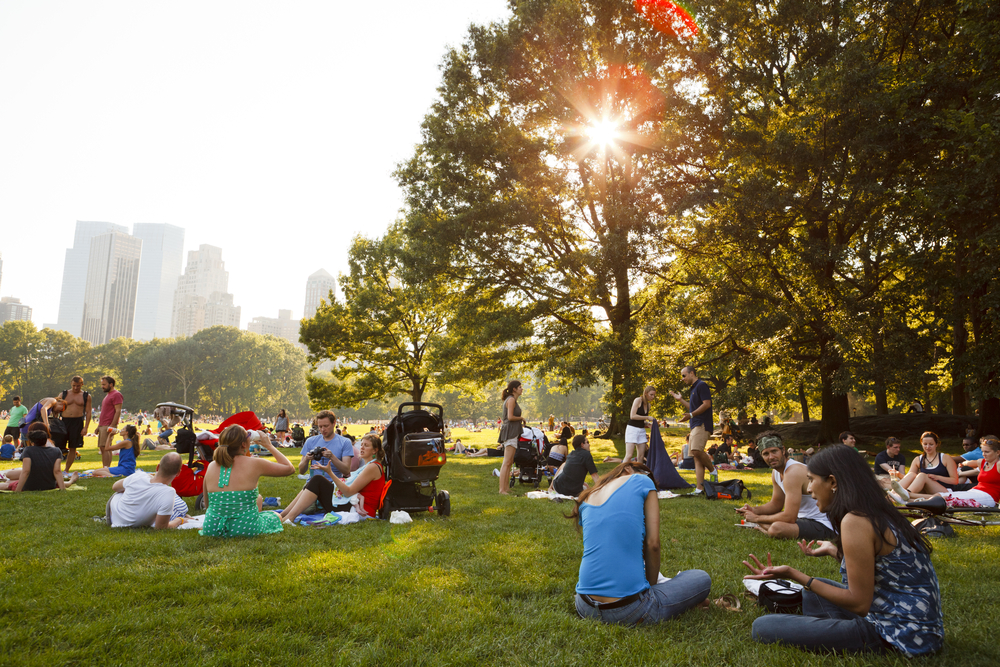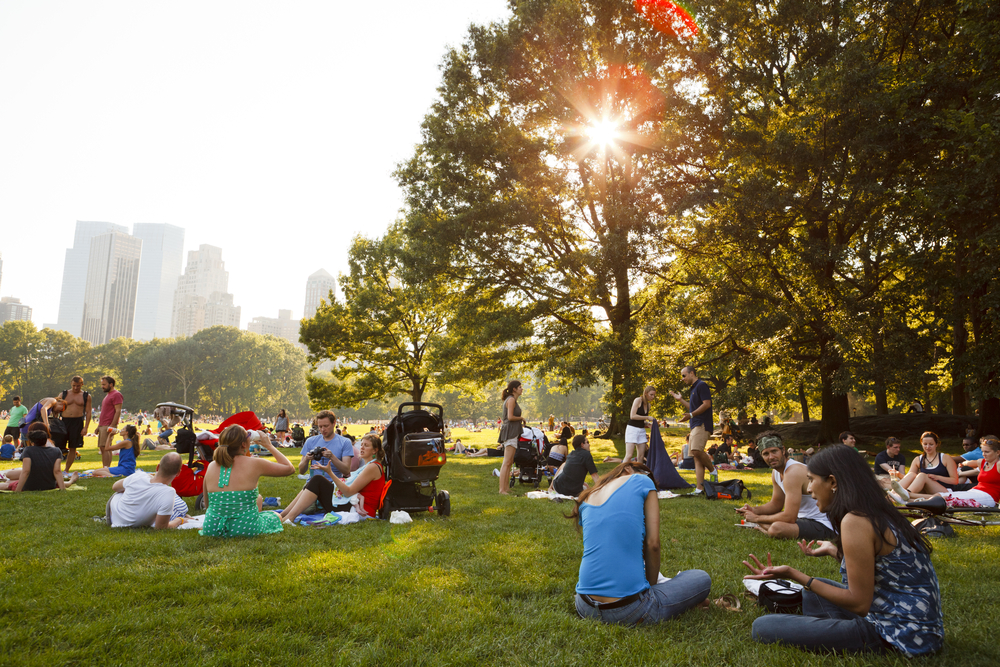 Parks are integral in enhancing community life in cities and counties across America. They provide spaces for residents to gather and connect in natural environments away from the urban bustle, significantly contributing to the beauty and character of the city. Moreover, they offer amenities catering to various recreational, social, and environmental needs, enhancing the local quality of life. From playgrounds for children, picnic spots for families, and jogging paths for fitness enthusiasts to tranquil gardens for those seeking serenity, parks represent a microcosm of the diverse activities and engagements prevalent within the city.
As a crucial ingredient in the municipal recipe, it is no surprise that residents feel strongly about their local parks and take great pride in them. Examining conversations about parks across 230 Zencity partner communities reveals that discourse about parks prompted overwhelming positivity, eliciting over 10x higher positive than negative sentiment (36% positive and 3% negative). Out of 51 key municipal topics discussed online, this was the 3rd highest share of positive sentiment and the 7th lowest share of negative sentiment.
A review of these conversations over a 12-month period reveals some interesting trends. Despite conversations tending to dip during the winter months, the share of positive sentiment ticked up in December, primarily due to holiday-themed events and activities hosted in parks, such as Christmas tree lighting ceremonies or openings of temporary skating rinks. However, positive sentiment peaked in April as winter events transitioned to spring and summer programming. In many cities, social media posts about opening new parks or completed renovation projects prompted support and admiration. In other cities, the release of schedules for spring and summer events and parks & recreation programs stirred excitement.
While conversations about parks lean heavily positive, residents' passion for parks can sometimes elicit negativity and frustration. Negative sentiment tended to increase in the summer months, often driven by instances when residents were told they couldn't visit their favorite communal spaces. Unsafe swimming conditions or cleanup efforts leading to the closure of beaches or lakes often prompted disappointment and finger-pointing as residents sought to blame someone for stifling their summer swim.
For example, several large counties in Florida had to close their beaches during flare-ups of red tide (toxic algae), eliciting significant disappointment from residents who were quick to argue about which factors are contributing to red tide blooms.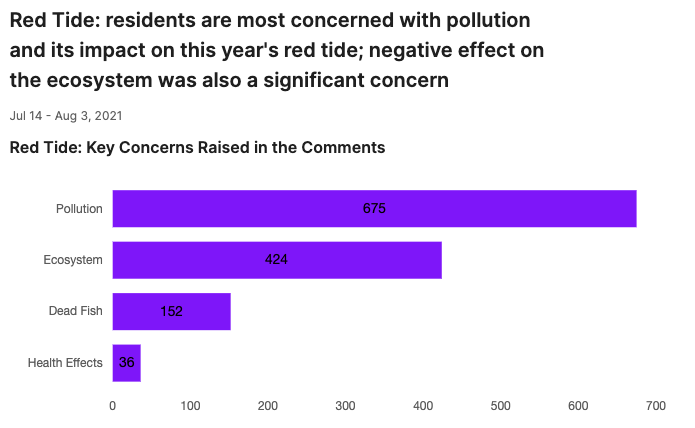 Similarly, while park maintenance is bound to be needed eventually, commenters were often frustrated when maintenance occurred in the summer if it meant that parks would be closed. However, what exacerbated these frustrations was when improvement projects or other closures were not communicated clearly to the community. One of the most common complaints in response to park closures was insufficient notice; another common one was confusing or inconsistent messaging, which often caused flurries of questions and confusion on social media.

For example, a medium-sized city in Texas faced substantial backlash when they abruptly closed a local park to remove graffiti. The community responded with confusion and frustration, as they insisted they were not informed of the closure ahead of time, nor were they told the reason for the closure.
One way to avoid these communication mishaps is to have a dedicated online page detailing park renovation plans, including project timelines, closures, and other notices. For example, the City of Lock Haven, Pennsylvania, utilized a dedicated Engage page as a centralized information source. Their page included information about the project goal and funding sources, project timeline, notices of closures, key documents relating to the project, and a place for residents to sign up for email updates. Moreover, this page also provided two-way resident engagement tools, allowing residents to input what features they want to see in the new park. Resources like these help minimize confusion and streamline communication. They can also help build excitement about park projects and empower residents to make their voices heard during the planning process.

Zencity's collection of tools allows you to gain insights into these types of trends in online conversations focused on your community or from the vast array of Zencity partner communities. These powerful tools, paired with Zencity's local government experts and data professionals, help turn research insights into data-driven decisions and communication plans that are better aligned with your residents' needs, ultimately helping build trust between you and your community.