[Updated Data] Coronavirus in US Cities: Residents turn their focus to honoring public safety officials and panic buying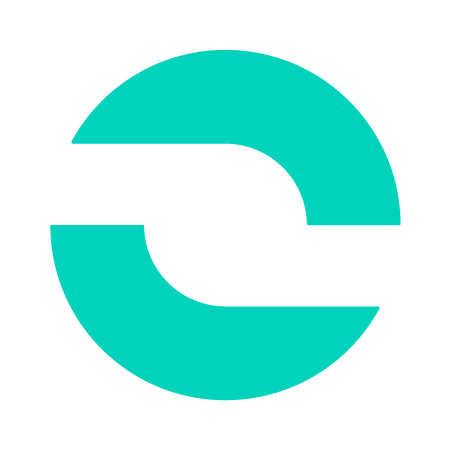 Zencity
The Platform for Community Trust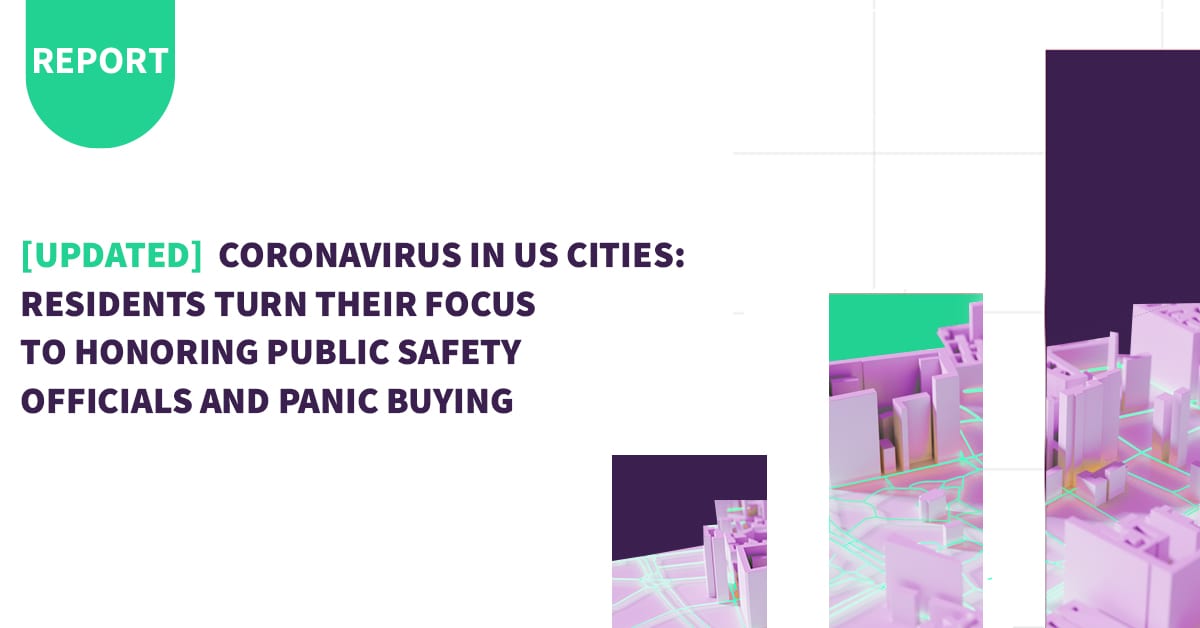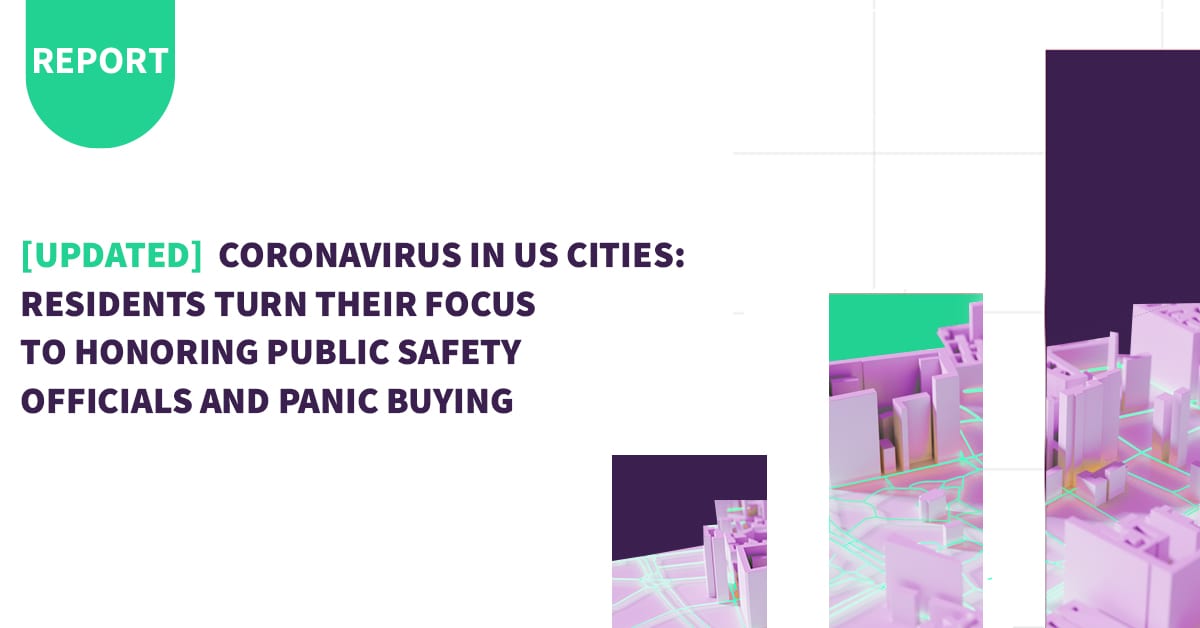 COVID-19 has made it harder for local governments to physically hear from their communities, especially at a time when they need their feedback the most. City halls are closed, many local government teams are working remotely, and most community meetings and activities have been suspended or transferred to the virtual realm. Subsequently, "traditional" channels of communication between residents and their local government agencies are no longer available.
Yet while in-person communication has decreased, another channel is bustling with activity. People are increasingly using social media to raise their concerns and discuss points of interest surrounding the coronavirus outbreak. Social media presents a powerful opportunity for local governments to listen to their residents. Notably, people are talking about their cities and related concerns/opinions on social media every day, especially in a time when change is constant and the future is unclear. By monitoring the issues that their residents are discussing, local government teams, on the frontlines of this outbreak, can better adjust their communications and budget priorities and initiatives.
Aiming to help local government leaders understand the public discourse, our team at Zencity has been tracking the changes in public online discussions surrounding COVID-19 from week to week since the beginning of March. On a high level, we've seen residents' key concerns evolve every week as the virus touched down in the US and then seeped into every facet of daily life. This week's research is based on the analysis of over 4.7 million social data points from 130+ US cities and counties, from April 1st-6th and the data has a story to tell.
Our main findings this week include:
Top three concerns remain in place

– After seeing weekly shifts in the top concerns for the first three weeks of our research, this week's data exemplifies some consistency.

The top three coronavirus concerns/points of interest have remained dominant since last week's report and include: Community Solidarity, Department of Public Safety, Crime and Scams.
Support for public safety overshadows concern about crime

– in a shift from last week, we see that residents have significantly increased their mentions of support for the public safety departments in this crisis, while reducing conversations about crime and scams.

Public online discourse around panic buying has increased by 50% –

this topic jumped to become the 4th most prominent concern while growing in volume by 50% over last week.

Residents concerned with higher education –

A new concern emerged this week, as we complete the first week of April. Residents have begun to actively discuss the topic of exams and graduations ceremonies and how they will be impacted by COVID-19.
Let's dive into this week's data a bit further to better understand what the public has to say:
Residents' key concerns around COVID-19, in numbers: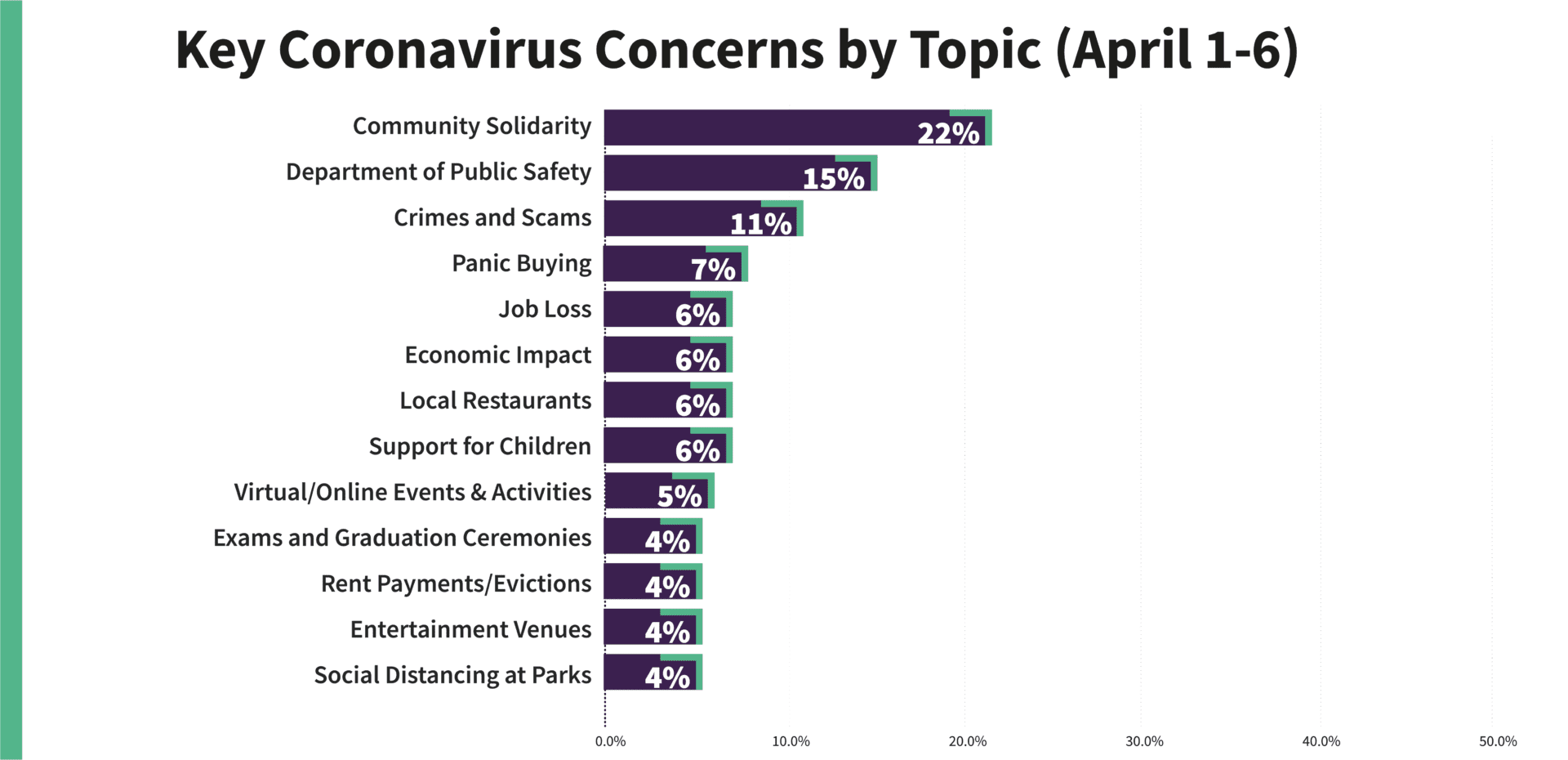 As we can see, the top three concerns remain at the lead from last week. This consistency indicates that people have shifted to a new normal, understanding that the current changes are not a passing event. This data also indicates that local governments need to address these matters with long-lasting initiatives and possible policies.
Let's explore what learnings we can draw from these concerns:
Community solidarity remains the top focus in US cities
The public's focus on Community Solidarity has maintained its place as the leading topic of conversation amongst residents, and is growing in focus. In fact, since last week's report, the topic has increased by an additional 2% in the public online discourse, further cementing its status. Guided by community members' discourse, local governments are in a strategic position to contribute and provide support to residents, by highlighting current initiatives and working to build new ones. Below we touch on some key takeaways from the discourse on this topic:
Positive interactions between the public safety department and residents overshadow concerns about crime
For the third week in a row, operations of public safety departments remain a top interest in the public discourse, rising to 15% (compared to 13% in the previous week). Concurrently, we saw a small drop in conversations around Crimes and Scams. This week residents are mostly discussing public safety in a very positive manner – sharing thank you posts dedicated to local first responders and reacting to social distancing compliant "thank you parades" set up by local departments. We've seen many local communities across the U.S. come together to support their first responders. In addition to the recognition of the tireless, ongoing work of the public safety department we dug into a few additional data points below:
Panic buying and associated hoarding become a leading concern
Most notably, we've noticed a significant rise in the discourse surrounding panic buying, with an increase of approximately 50% from last week's report. From the onset of the pandemic, we've seen how fear can manifest itself in peoples' daily activities, mainly by way of panic buying. Additionally, supermarkets and grocery stores have become hazardous spreading grounds for COVID-19, instilling a growing concern for standing in checkout lines in close proximity of others, and requests for more enforcement of social distancing in the stores themselves. Here is how the discourse this past week exemplifies this particular behavior and its impact:
New Topic: Final exams and graduation ceremonies
With May graduation ceremonies around the corner, it seems that stay-at-home orders will have many educational institutions closed for more weeks to come. This has caused colleges and universities nationwide to announce that graduation ceremonies are going virtual. Naturally, the public discourse on the matter has grown throughout the past week, occupying 4% of residents' online conversations:
Wrap-up
Our analysis of nearly 4.7M social media interactions within our 130+ local government partner network from this past week, has shown that the main topics of concern have remained consistent across the board. Another trend that remains the same as last week is the diversity of topics. From support for local businesses and children, online recreational activities and volunteering initiatives, to evictions and job loss – COVID-19 is without a doubt impacting the fabric of society. There is no "returning to normal".
Considering the far-reaching impact of this global pandemic, it is imperative that the local government teams not only break through the noise and share actionable information with their residents, but in turn, are able to track and understand the most pressing issues facing their residents week to week.
With that in mind, local government teams should aim to create long standing services and policies that address these consistent concerns. They should also seek out opportunities to collaborate with their vocal, online community on possible initiatives. We've seen amazing examples of this across the United States and commend the hardworking women and men in local government for their exemplary efforts during this challenging time.

To learn more about how our partner cities and counties utilize Zencity to monitor their residents' concerns even on a daily basis, visit our dedicated COVID-19 action plan.